10 Things to get your small business ready for 2023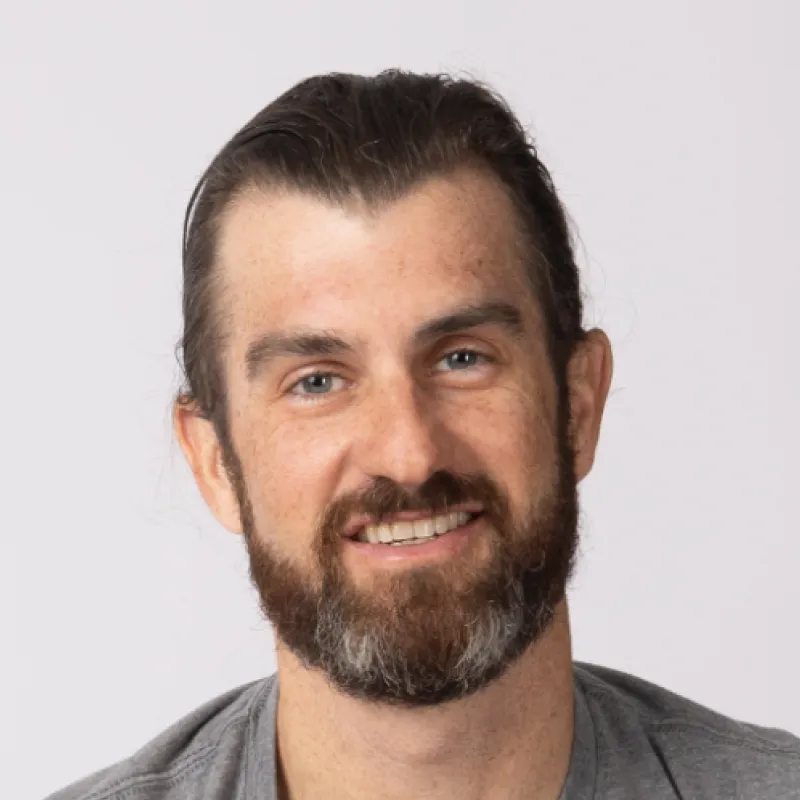 Taylor Wallace
March 20, 2023 ⋅ 9 min read
Congrats on surviving 2022 as a small business owner! The last few years have been a wild ride for anyone running a company of any size, but small businesses have faced ups and downs with COVID, labor crunches, increased customer demands for most goods and services, and increasing costs of goods sold. If you've made it through the last few years, you've likely built an impressive company. But with any new year comes the time to reflect back and think about the future.
Most of us set new years resolutions to lose weight, exercise more, and drink less, but we often neglect setting resolutions for our businesses. We get caught up in the daily grind of managing employees, servicing customers, and appeasing vendors. But taking some time to quietly reflect on what you've accomplished over the past year and planning for 2023 with give you both peace of mind and a framework around which to keep building your business.
1. Close your books and prepare for tax season
As you wrap up 2022, you'll need to close out your books. Now is a great time to review your financials and bookkeeping, tax, and accounting processes. Are you managing your own bookkeeping? One of the best ways you can free up time as a small business owner is to work with a great bookkeeper to help you better get a handle on your finances.
This past year, Lily Peachin from Dandy Wines went through the valuation process with Baton. She runs some of the coolest boutique wine shops in Brooklyn and is an expert in finding and curating some of the best wines in the world. But she's not an accountant, and through the valuation process with Baton, we helped her find a business consultant and bookkeeper to better manage her finances going into the new year, ultimately increasing the value of her business.
We recommend having a monthly review with your bookkeeper to understand what your profit and loss statement looks like on regular basis. It's also healthy to review this annually and compare it to previous years.
2. Review your business's legal and regulatory compliance obligations
Depending on the business you're in and the states where you operate, you may need to renew annual licenses or file annual reports. Check with your attorney or local municipalities to ensure that you're in compliance with anything your local government or your industry might require. My small business is based in two different counties and that requires us to file both an annual report with the state and to pay annual Local Business Tax (buy an occupational license).
3. Review your insurance coverage
One of my least favorite parts of running a small business is dealing with insurance. We have a great broker that helps me understand which policies I need, how much coverage is required, and when changes to my business might require changes to our insurance plans. When heading into the new year, it's a great idea to make sure you have ample coverage in case of a worst-case scenario. It's also a good time to make sure that you have health insurance and to potentially consider offering benefits for your employees.
4. Do annual employee and partner reviews
With the labor crunch of the last few years, one of the best ways to keep your best employees engaged is to review their performance annually. Come up with a list of key questions where an employee can reflect on their contribution to your company, the things they did well for the year, and places where there might be room for improvement. This type of ongoing feedback will greatly increase your chances of retaining employees: good employees want to know how they're doing and where they are going. If you have partners in your business, it's also a great idea to do a performance review of your performance together.
My partner and I ask ourselves and our staff questions like:
What are you most proud of that you accomplished this year?

What didn't go well this year?

What has gone well for you professionally for the past year?

What changes would you like to see professionally over the next 1-3 years?

Is there anything more we could be doing to support your growth?

What are some areas you see for yourself that you can improve on in 2023?

What did your manager do well in 2022? What do you think your manager can improve on in 2023?
5. Consider increasing prices and create a budget for 2023
Increasing prices is scary. Small business owners often fear customer pushback and complaints if they raise rates, but large companies often increase pricing much more frequently than small companies. That means we're leaving money on the table. With rising inflation over the last year, it's never been easier or more important to raise prices. Customers understand that expenses for everything have gone up. As long as you're staying fair and competitive, most won't complain over a 5-10% increase in pricing this year.
One of the best ways to track your business progress through the year is to set an annual budget and review your progress toward that budget throughout the year. If you have a monthly profit and loss statement, review that with your accountant or bookkeeper, and create a projection that shows how you want to grow the business next year. Ideally, this will include your pricing increase, show the increase in other costs you may have, and include some goals for other potential growth areas of your business.
6. Create a 2023 marketing plan
Alongside an annual budget, it's a great idea to think about your marketing strategy for the year. Are your current marketing efforts driving enough customers? Is there more you could be doing to drive interest in your business, and do you have a good understanding of what your marketing funnel looks like? Many businesses offer new year specials and spending some time planning those and other promotions throughout the year is a great way to get ahead of your marketing efforts.
7. Review customer feedback
Oh, the dreaded Google and Yelp reviews. As small business owners, we can live or die by what people say about us online. Now's a good time to go back and read through all your reviews from the past year. Are you replying to them all? One of the best ways to stay on top of reviews is to reply to both positive and negative reviews. Similarly, are you seeing any trends in the feedback you're getting? If it's all positive, can you use those reviews to better market your business with customer testimonials? If you're hearing the same pieces of criticism over and over again, are there things you can do next year to fix those complaints? Finally, are you getting enough online reviews, and if not, can you implement a process to get more reviews next year?
If google reviews alone aren't providing you with enough feedback, consider sending out a customer survey in 2023. Tools like Survicate make it really easy to run customer surveys that will help you improve your company next year.
8. Explore new technologies, community initiatives, and networking opportunities
With a new year comes so many new opportunities. In our personal lives, we often head into January 1 with a feeling that we can change anything in our lives - shed a few pounds, pick up a new hobby, or finally take up spin classes. We have the same opportunity with our businesses. So now is a great time to consider exploring how new technologies might benefit your business next year. Are there community organizations or initiatives you can get involved in that might bring in new customers and promote broader awareness of your business locally? Are you involved in networking groups where you can meet other entrepreneurs going through similar challenges?  
9. Celebrate your 2022 wins and set 2023 goals
As small business owners, it's easy to only look at what we could be doing better. But a profit and loss statement has two sides to it, as should your planning sessions. Make sure you reflect on your "profits" and your "losses". Pat yourself on the back for surviving a turbulent few years. Look at what you did well this year, and think about how you can continue doing that next year.
Take those wins and think about what you want to accomplish for 2023. I like to set out both financial and operational goals for the year, considering what kind of revenue numbers we want to hit alongside new employee programs, expansion plans, and internal process improvements. If you lay that out for 2023, when planning this time next year, you'll have a solid set of goals you can use to reflect on your growth over the past twelve months.
One of the best things you can do right now to have a better higher level understanding of your business is to get a free valuation from Baton. It's simple and will provide you the insight into how others might look at your business if you ever choose to sell it. Through Baton's valuation process, small businesses have learned how to improve many of the things we discussed in this article like their bookkeeping, planning processes, and staffing. Understanding what your business is worth will give you the power to increase that valuation. And if you decide that maybe 2023 is the year to sell your business and work on something else, Baton is here to help you through that process and ensure that you can sell your company for what it's really worth.
If you work on any of those things when closing out 2022 and planning for 2023, you'll be really well positioned for growth next year. As always, Baton is here to help, so if there's anything we can be doing to make your new year a prosperous and successful one, don't hesitate to reach out.