SMALL BUSINESS OWNERS
Meet the team putting you first
Our experienced team has seen firsthand the way traditional brokers can leave their clients hanging or in the dark on decisions. Baton adds humanity to the selling process, and we get results.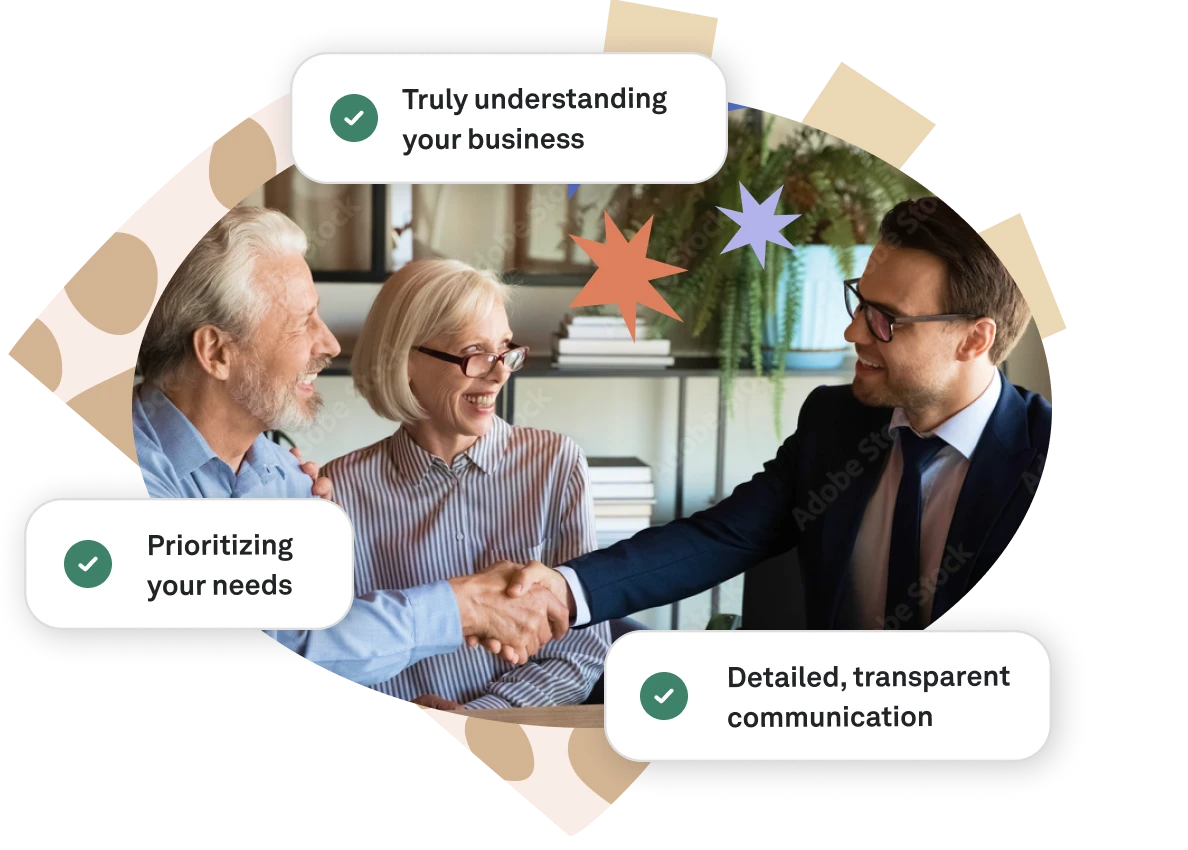 Value and expertise at every stage of the sale
It's important to us that you get the most value to your hard-earned dollar, at each stage of the selling process. Here are just a few of the highlights.
Professionally written and designed marketing assets (Value: $500).

Designed and prepared deal Data Room (Value: $250 / month)

Feature on the Baton listing site (Value: $150)

Discrete outreach to relevant competitors (Value: $750)
Get a detailed preview of our fee structure and selling process
Meet Baton's Acquisition Advisors
Here to help you find the right buyer, at a fair price, and answer any questions you have along the way.
Paul Cronin
Paul Cronin boasts 30+ years in sales, management, consulting, and entrepreneurship. He owned 3 businesses - data analytics, golf training, and exit planning. With M&A involvement since 2009, he joined True North Advisors Group in 2021. Notably, he grew Eden Toys from small to $100M, serving major retailers. A skilled speaker, he presented at Harvard Business School and others. Paul holds a Bachelor of Science degree from Northeastern University. From Broker to BizBuySell to Baton