Small business owners
A valuation that truly gets your business
Baton's business valuation services are based on real financial data, and come with a personalized roadmap, giving you intel you can build on.
100% Free and confidential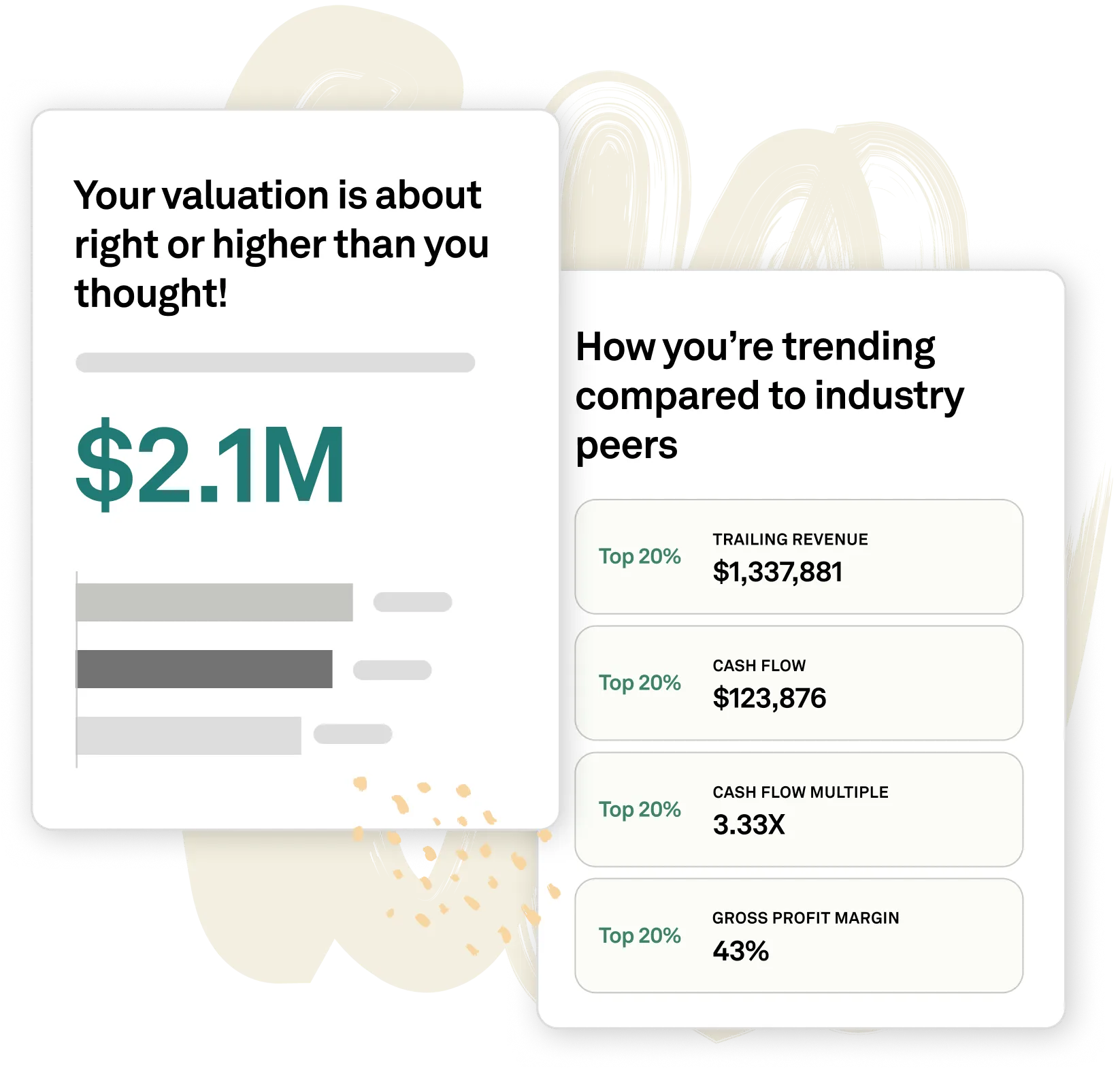 A BUSINESS VALUATION YOU CAN BUILD ON
Get your worth in 3 steps
Sign up and claim your business

We secure your account information from start to finish.

Take a quiz

Fill in the story behind the numbers so we can give you personalized results.

Connect your accounting software

This is the foundation of your business value – based on real data.