SMALL BUSINESS OWNERS
Sell a landscaping business with industry experts who care
Baton helps landscaping businesses find the right buyer, at a fair price, for less than other brokers charge.
Confidential. Explore at your pace.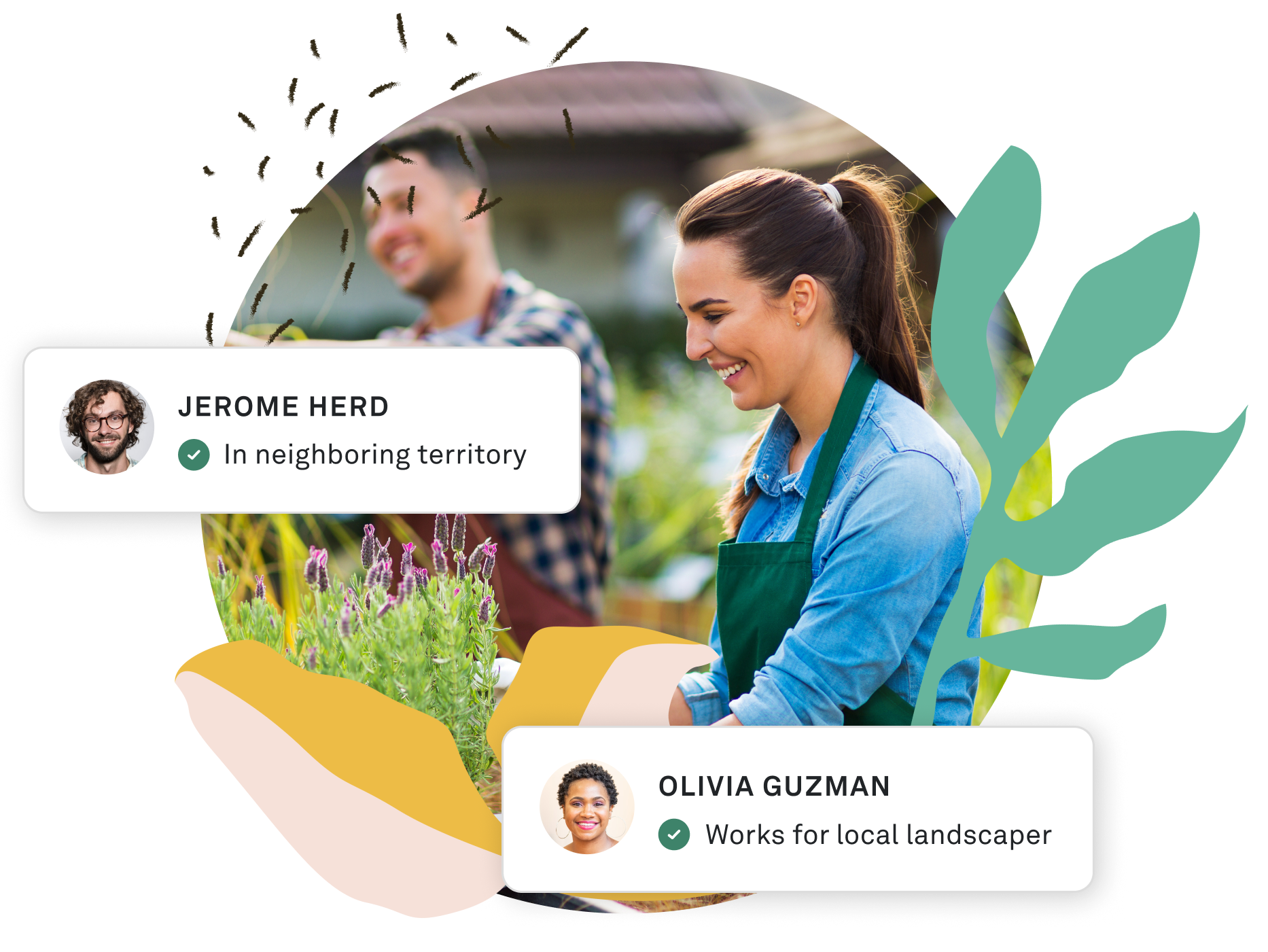 From Broker to BizBuySell to Baton The attention and take-home you deserve
There are a few different ways to sell your landscaping business. We've got the process down from start to finish.
Step 1
Before listing time, you…
get a complementary, accurate business valuation that factors in: real financials, your unique business story, thousands of peer landscaping business sales comps, and the current market. (Valuation calculators needn't apply.)
Get Started
Step 2
When inquiries come in, you…
know they're from prescreened, qualified buyers., and you won't have to wait to hear from us. Landscaping industry experts have done the legwork and kept potential buyers engaged — texting, calling, and emailing until you find not just any buyer,
 but the right buyer for you.
Step 3
When the sale is here, you…
can trust the price we get for you since we've sold other landscaping businesses. You pay Baton just 6% (as opposed to 12-15% for traditional brokers) and exit smoothly, with less risk, because your buyer has seen the same valuation data you have, from the start.
The right time to sell a landscaping services business
I'm advising my clients on the fence to take advantage of current buyer appetite. We've seen 3.1% revenue growth already in 2023 due to increased residential construction starts, so the demand for landscaping services businesses is extremely high.
Paul Cronin,
Acquisition Advisor
Your services are on buyers' lists
Lawn care

Hardscaping

Gardening

Weeding

Irrigation

Fertilizer

Pest control

Yard cleaning/ Waste disposal

You know how to run a landscaping business.
We know how to sell a landscaping business.
Confidential. No pressure to sell.