SMALL BUSINESS OWNERS in Chicago, IL
See the data buyers see, and find one you trust to take over your business
Baton gives small business owners the data and support they need to learn their true market worth for free, and plan a smoother sale.
Confidential. Explore at your own pace.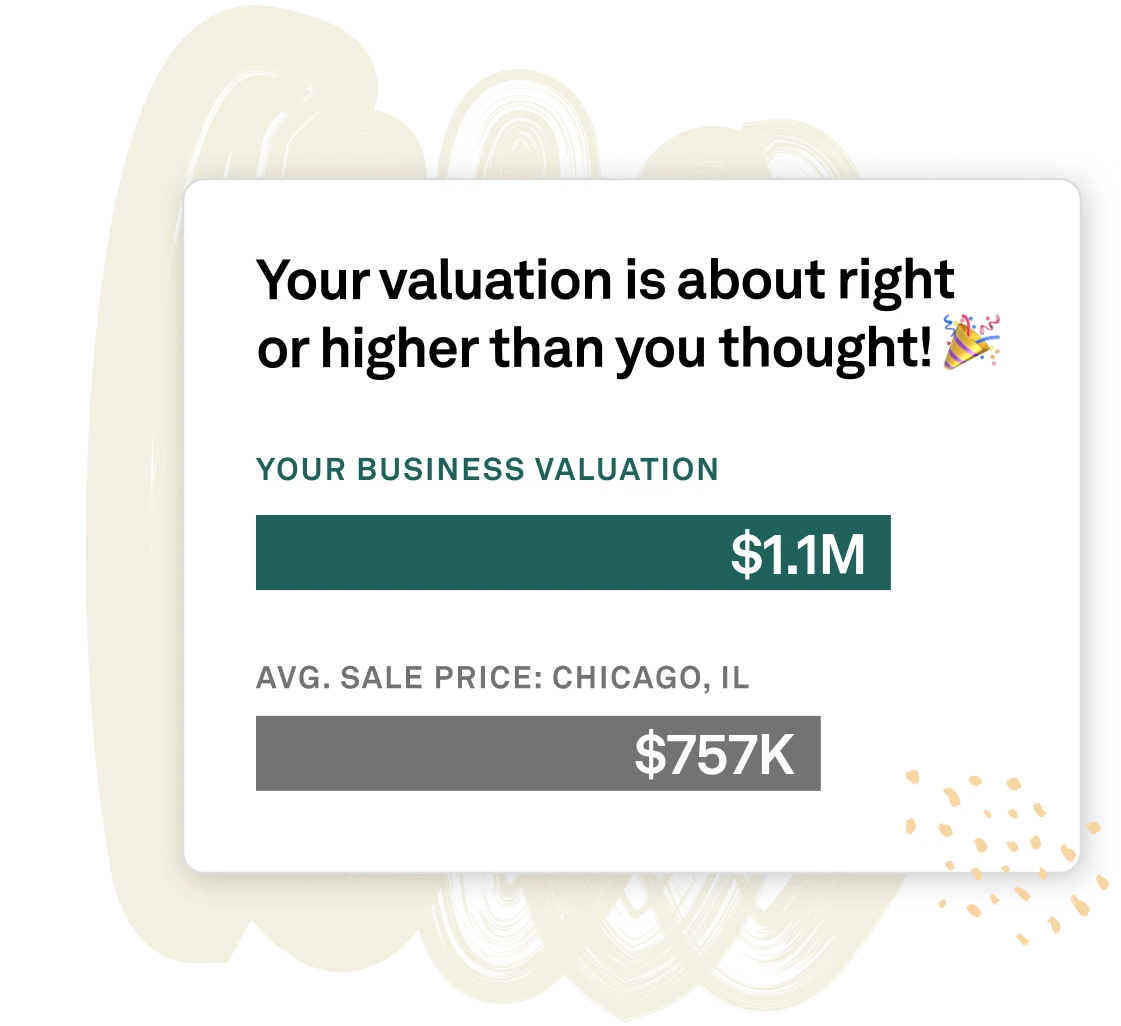 How Baton works for owners
You deserve to get paid for your life's work
Know
It starts with a free business valuation
Claim your business, then take a survey and link your accounting software to see how your business compares to the rest of the market, validated by actual data.
Get Started
Step 2
Discuss your valuation & our selling process
We'll talk through your options and our selling process, and answer any questions you might have.
Once you give us the green light, we'll start to position your business for the best possible sale.
Step 3
Find an owner you trust. Save 50% when you sell.
We're more thorough, communicative, and transparent than a traditional broker.
We'll broker the deal for ½ the cost of a traditional broker, and keep buyers engaged until you find the one that feels right to you.
how do we make money?
We only make money when you hit your goals
If you tap into our partner network to grow your business, they pay us a referral fee. If you sell, we collect just 6% of sale price — well below market value— so that valuations and human support can stay free for you. From Broker to BizBuySell to Baton

You've worked hard for this
Whether you're looking to sell or simply figure out what selling might look like, we're here to help.