SMALL BUSINESS OWNERS
Find your valuation. Unlock your future.
Baton provides small business owners with the data they need to thrive. Get the answers you need to plan your future — for free.
Total estimated time: <10 mins

How baton works
Plan for the future of your business
Know

Get a free valuation and expert insights to see how your business compares to the rest of the market.

Learn more

Grow

Attack gaps with vetted experts in marketing, hiring, legal, and more to command a data-backed listing.

Learn more

Sell

We're here to help you position your business for the best possible sale, whenever the timing's right.

Learn more
your baton guide
Navigate the waters — with expert help
Talk to a real person about your results

Your Baton Guide, a business expert, will lend advice through every step of the process.

Get the same deep intel buyers have on your business

Draw from our 6-method calculations, backed by thousands of comps and pro insights, to plan your next move.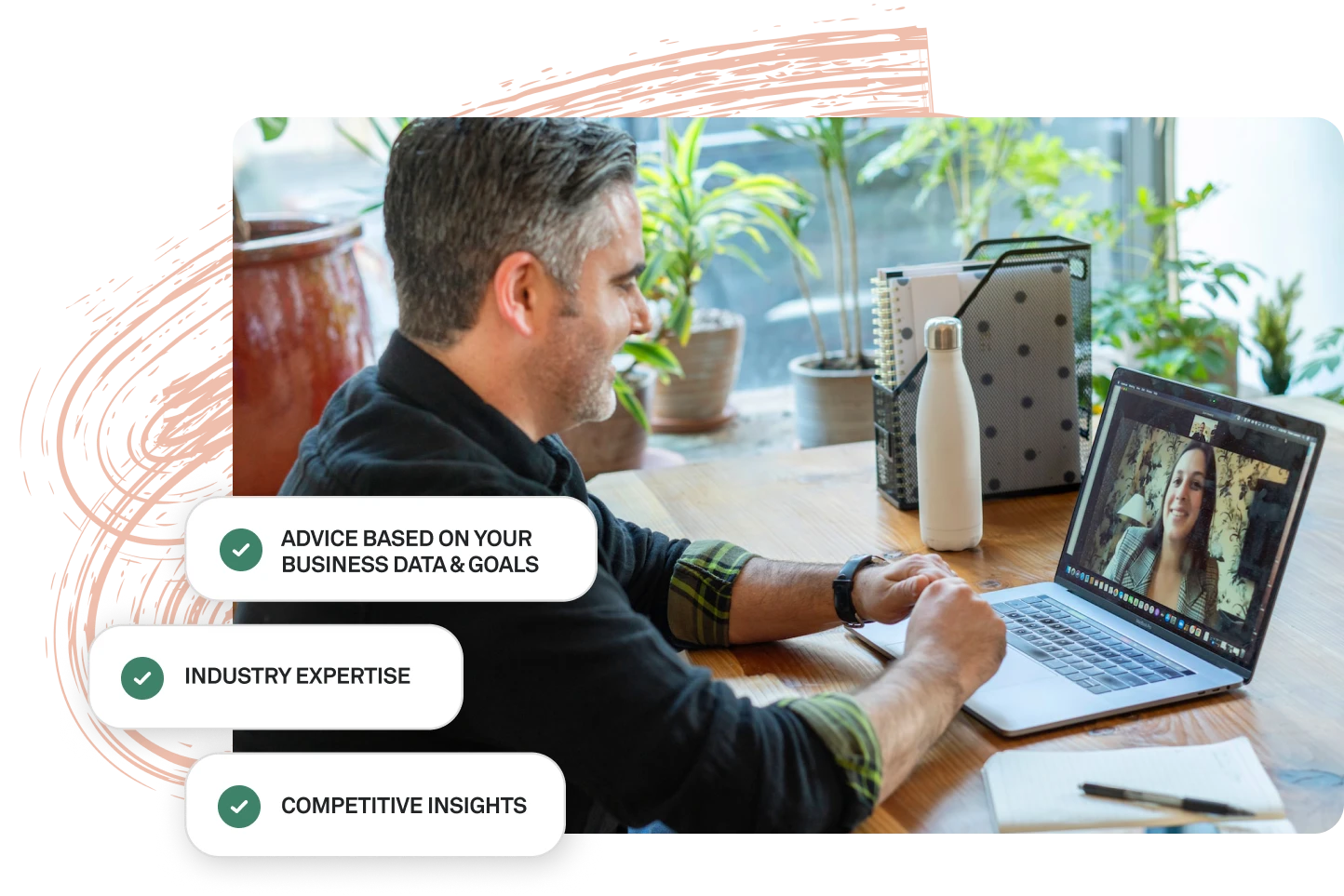 Preview the data and insights
View a sample valuation snapshot to see the kinds of data and insight you'll receive.
View Sample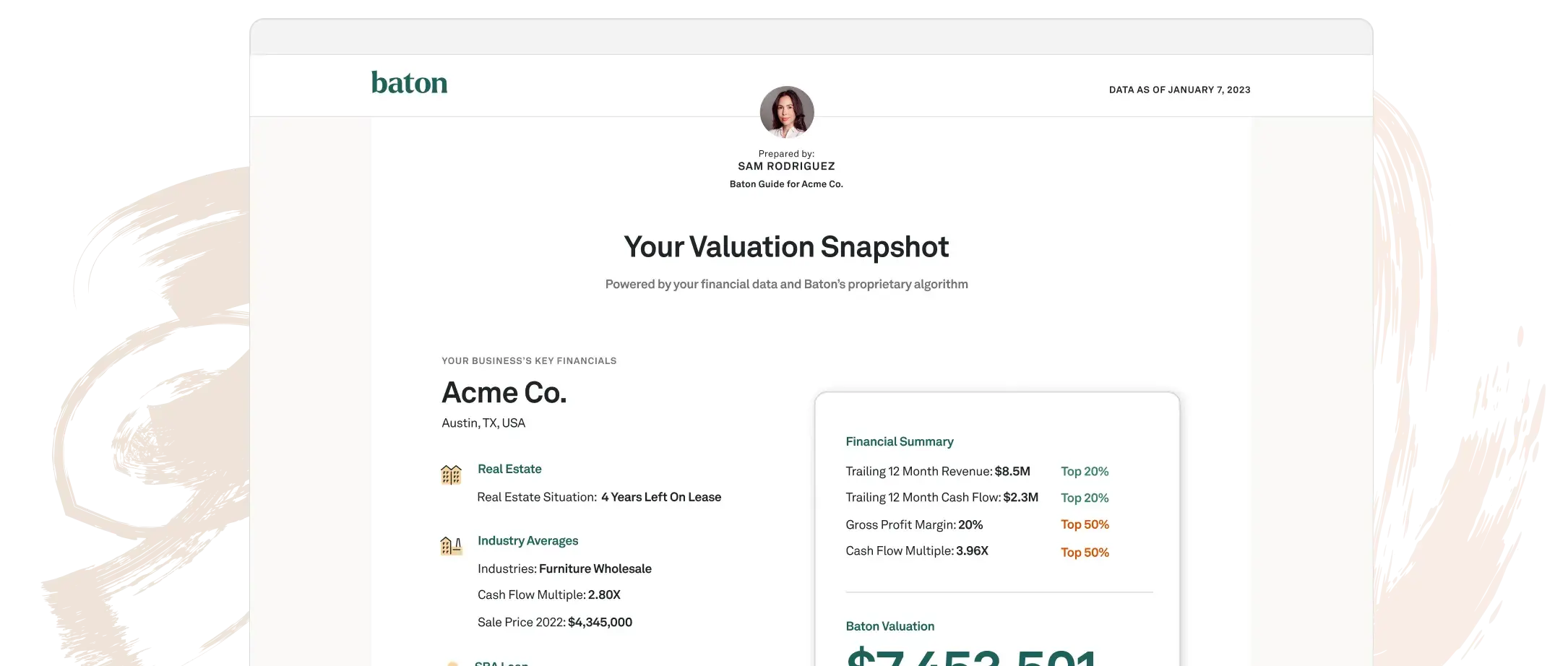 how do we make money?
We only make money when you hit your goals
If you tap into our partner network to grow your business, they pay us a referral fee. If you sell, we collect just 6% of sale price — well below market value— so that valuations and human support can stay free for you. BATON VALUATIONS
Knowing your worth is priceless. We made it free.
$0

cost to you. Valuations can easily cost over $8,000

95%

valuations are within 10% of offers

5 day

average turnaround time, it can take 4-6 weeks

We take your data seriously
The security and privacy of your financial data are our top priority. We give you control over everything you share and only use tech that meets the highest standards for security, from mandatory security training and background checks to continuous monitoring to keep your data safe.

You've worked hard for this
Whether you're looking to sell or grow, we're here to help plan your next big move.