Best business brokers review and why you should consider Baton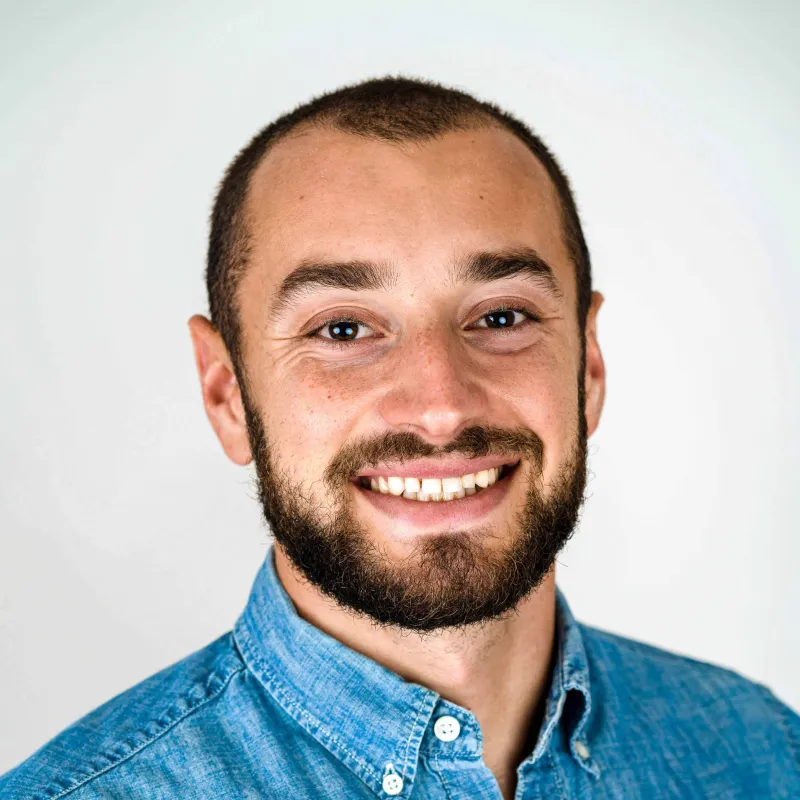 Dylan Gans
March 15, 2023 ⋅ 12 min read
Letting go of a business can be a tough decision. With so many important steps to navigate, it may help a business owner to have someone by their side who has been in their situation many times.
When business owners are looking to hang their hats and sell their business to someone else, they can use a business broker to help them find a buyer and assist with the selling process in various ways.
Read on to discover why you may want to use a business broker and how to make sure you pick the right one for your business and financial goals.
What is a business broker?
Trusted business brokers act as a middleman, facilitating a business exchange between the previous owner and the new owner.
What is the role of a business broker?
When it comes to selling or buying a business, there are many situations in which brokerage services could benefit both the buyer and the seller.
Here are a few of the common ones:
Negotiation
Trusted business brokers can help negotiate business deals, which can be incredibly valuable for business owners. Brokers see businesses get bought and sold daily so that they can provide you with the most up-to-date and informed pricing advice.
Many business owners have never sold a business before, so it can be a shot in the dark when navigating offers if they aren't working with a broker.
Brokers don't just help with the back and forth; trusted business brokers can also tell you if your offer is at a reasonable market rate for your specific industry or location.
Buyers
Another perk to working with a business broker is how easy they could make it to find potential buyers for your business. Finding prospective buyers can sometimes be more difficult than first imagined, while business brokers do this through their extensive networks of investors and online marketplaces.
Most business brokers part of a brokerage firm have a website that features an online marketplace for businesses, making it convenient for sellers to list companies and buyers to browse available businesses. A good broker will have verified financial data on each listing and help with marketing your business to buyers.
When it comes to public listings, a good amount of brokers will guarantee confidentiality for sellers. This means the business name will not be available, just the finances and other important info.
Without a business broker, owners must find potential buyers through word of mouth or on less-regulated sites. A good broker won't only increase the number of potential buyers but also the quality of the buyers. Plus, they usually offer purchase protection and help with the transaction process.
It's no secret that selling a business can take a while, so the more exposure to potential buyers you can get, the better. When you have multiple buyers looking at your business, they could end up competing on price to acquire it.
Valuations
A business valuation that is too high and doesn't make sense for the market may never see any offers.
Establishing an accurate business valuation can be very helpful to have a third party tell you how reasonable your asking price is. The more fair and accurate your asking price is, the quicker and easier it will be to find a qualified buyer.
A good business valuation will include a thorough analysis of your business's finances, including assets and profit margins, so you can list your business at the best sales price possible.
Baton will help you discover your valuation and learn what steps you can take to increase your business valuation.
Research
When selling a business, it's important to compare it to the market of that specific industry within the business' specific area. This means a lot of research, and business brokers can do all the heavy lifting for you. With a business broker, owners skip time-consuming tasks like research and can continue to work on what they do best: Running their business operations.
Should you use a business broker?
If you want help with negotiation, finding buyers, determining a strong valuation, and filing the proper legal documents, you may find it beneficial to use a business broker. You'll also get to continue focusing on your business operations and hand off most of the tasks around selling your business.
Technically, anyone may be able to handle these tasks independently. Still, a business broker with existing business relationships and industry experience may help with having stronger negotiations, getting more potential buyers, and ultimately selling your business more quickly.
There are, however, instances where you may not want to use a business broker. If you're on the fence, read more about how to determine if you should use a business broker to sell your business.
What do business brokers typically charge?
The previous owners will generally pay a commission fee when the business is sold. You will typically see the fee as a percentage of the final sale, usually between 5-15%. To avoid any unwanted surprises, make sure to check the fee structure with each broker before going forward with them.
How do you find a good business broker?
Baton has an international network of business brokers that owners can select from. The process starts with a complimentary business valuation. Alternatively, you can check out the resources below to find a broker yourself.
Browse online directories
IBBA (The International Business Brokers Association) is a non-profit association for business brokers. Their online directory allows you to filter by industry and location. It also specifies if the broker is a CBI (Certified Business Intermediary), which is a higher qualification for experienced business brokers. Although, this certification does not guarantee that the broker will be great for you and your business
BizBuySell also has a directory of business brokers that you can filter by your area. There may be a lot of options in your area, as BizBuySell is a very popular website. You'll also be able to see more information on each broker, such as the industries they work in and whether they are licensed.
Baton is an online market for small business acquisitions, and a whole lot more. Business owners can use the platform to understand and improve their business valuation. Then, once they're ready to sell, can access a robust network of seasoned brokers who help them find a buyer they can feel good about passing the business they built onto.
Seek referrals
Another way to find a trusted business broker is to reach out to your professional contacts. A little bit of asking within your network can go a long way.
Use LinkedIn to reach out to colleagues, lawyers, and previous business owners. Of course, this doesn't replace the need to do your due diligence on any brokerages you find through referrals.
Research local licensing rules
Every state or country has its own regulations around what licenses business brokers need. Some states do not have a license for business brokers and instead require them to have real estate licenses.
Some areas don't require any type of licensing at all. You'll most likely want to look for brokers who have gone the extra step to certify their business.
Methods for choosing the best business brokers
Most relationships with business brokers will last the entire length of the sale, so you want to make sure to do your due diligence and confirm that they are someone you'd want to work with for potentially many months.
Here are some tips to help you find the top business brokers for your situation:
Don't forget the legal requirements
We always recommend finding a good lawyer to support your deal. If you want to run the transaction yourself, having a good lawyer could supplement the need for a broker. That being said, it could be beneficial to use a business broker who has knowledge of your specific industry's legal structure.
Look for key services
As you know by now, business brokers provide quite a range of services. Some brokers are more comprehensive and manage every aspect of the sale from start to finish.
This includes but is not limited to:
Analyze your finances and come up with a fair business valuation

Consult on ways to increase valuation before selling, if applicable

Figure out the best way to market the business to buyers

Handle the negotiations

Find a qualified buyer

Prepare the legal documentation

Process Escrow

Education and advising through each step
Every broker is different, and some only focus on one or two services. Consider your specific business situation and what areas you'd benefit from handing over to a broker. Ultimately, it's just a question of how hands-off you'd like the sale of your business to be.
Take a look at the track record of the broker
When evaluating a broker, it's important that you can clearly see a proven record of businesses getting bought and sold. It's generally best to choose a broker who can easily cite their past successes, especially if they've done work in your specific industry or area.
We made a quick breakdown below:
Best business broker for most small businesses
Sunbelt
Sunbelt Business Brokers has been around since 1998 and they have some brokers who have been in the business for even longer. They have over 1400 active brokers and their website claims they have more business listings than all the other competitors combined. The average price for a business listed with Sunbelt is $831,858.
VR Business Brokers
VR Business Brokers has been around since 1979 and they have over 4000 brokers in America. Their services are focused on helping small, family-owned businesses. Their average sale price is $470,000 and they have an average close rate of 80%.
Murphy Business Sales
Murphy Business Sales started in 1994 and has over 180 offices in North America. Their average sale price is $625,000 and they have an average closing rate of 39%. Murphy works with companies of all sizes, including sales of small businesses, machinery and equipment, commercial real estate, and franchises.
DealBuilder
DealBuilder is a modern take on a business brokerage and has only been around for two years. Their model allows for all companies, no matter how small, to use their services and the entire process takes place on their website.
Beacon
Beacon started in early 2021 and is set up similarly to DealBuilder, but they specialize in selling companies with revenues between $500,000 and $5M. Beacon focuses on "Main Street" businesses like automotive, beauty, construction, HVAC, landscaping, retail, and services.
Best business broker for mergers and acquisitions
Wondering which business brokers are best for these types of sales? We'll take a look below.
Synergy Business Brokers
Synergy Business Brokers have been around since 2002 and are made up of over 1000 brokers worldwide. Synergy sells companies with annual revenues between $700,000 and $70 Million. They specialize in selling companies in construction, distribution, manufacturing, healthcare, technology, services, and transportation.
Woodbridge International
Woodbridge International has been in the mergers and acquisitions space for about three decades. They focus on selling companies using an auction that creates a bidding war between multiple buyers. Companies that work with Synergy need to have $5 million and $150 million in annual revenue.
Best business broker for franchises
Need a broker when it comes to finding a franchise? Let's go over the best options.
Transworld Business Advisors
Transworld Business Advisors have extensive experience with buying and selling franchises. They've been in the business for 42 years and have over 600 brokers. They even offer franchise consulting which can include helping owners create a franchise.
First Choice
First Choice Business Brokers has been around since 1994 and they have 178 brokers. They focus on franchise sales with companies under $100 million in annual revenue.
Why you should consider Baton
Another way to manage the sale of your business is through Baton. We give you many of the benefits of using a business broker before you decide if you actually need one. Here's why you should consider Baton before you reach out to a business broker on your own.
Data-backed valuations
At Baton, we think financial data should be transparent, simple, and trusted. That's why we offer business owners a free valuation estimate based on verified financial data. We even track your business data over time, so you can see your progress and compare it to competitors.
With this data, you'll learn more about how your business is doing compared to competitors in multiple ways, including the cost of goods sold, labor costs, growth, and more. For buyers, Baton makes it quick and easy to look over financial info that's based on current verified data.
Online marketplace
Baton's online marketplace of businesses for sale can be a great choice for buyers on the hunt. Owners get matched with qualified buyers and decide if they want to engage. We don't only help sellers find quality buyers; we also provide buyers with free resources to learn the best practices around sourcing and acquiring small businesses.
Preparing a succession plan
After running a financial analysis, we give the business owner personalized advice to help them maximize the total value before they decide to sell. Whether you're ready to sell or just looking at your options and planning for the future, Baton can help you navigate the choices and see how much your business is worth today. We're all about building out an ideal path forward that benefits both the business owner and the potential buyers in the future.
We don't only advise owners on these important decisions; our trusted network of business partners and in-house Transaction Advisors can help you take the leap whether you've decided on growing your business or selling.
Looking to take your success to the next level? Start with Baton.
Buying or selling a business can be one of the most difficult aspects of the entrepreneurial journey. With so many businesses available, so many buyers on the market, and such a wide range of valuations, it can quickly become overwhelming without professional help.
In fact, selling your business alone can potentially decrease the value of your business as your focus will inevitably be split between the important day-to-day operations and the details around the selling process. From choosing the best valuation, finding potential buyers, selecting a plan for financing, and completing the legal paperwork, there are a lot of fine details and important tasks to handle.
Our trusted network of investors, brokers, lawyers, and more makes it easy for small business owners to make the right decisions to increase their valuation and get a transaction finalized. How much of the selling process you'd like to hand over entirely depends on your particular situation. We love helping business owners look through all of their options. Check out Baton for a free valuation!