How can I find a buyer for my small business — even if it's "niche"?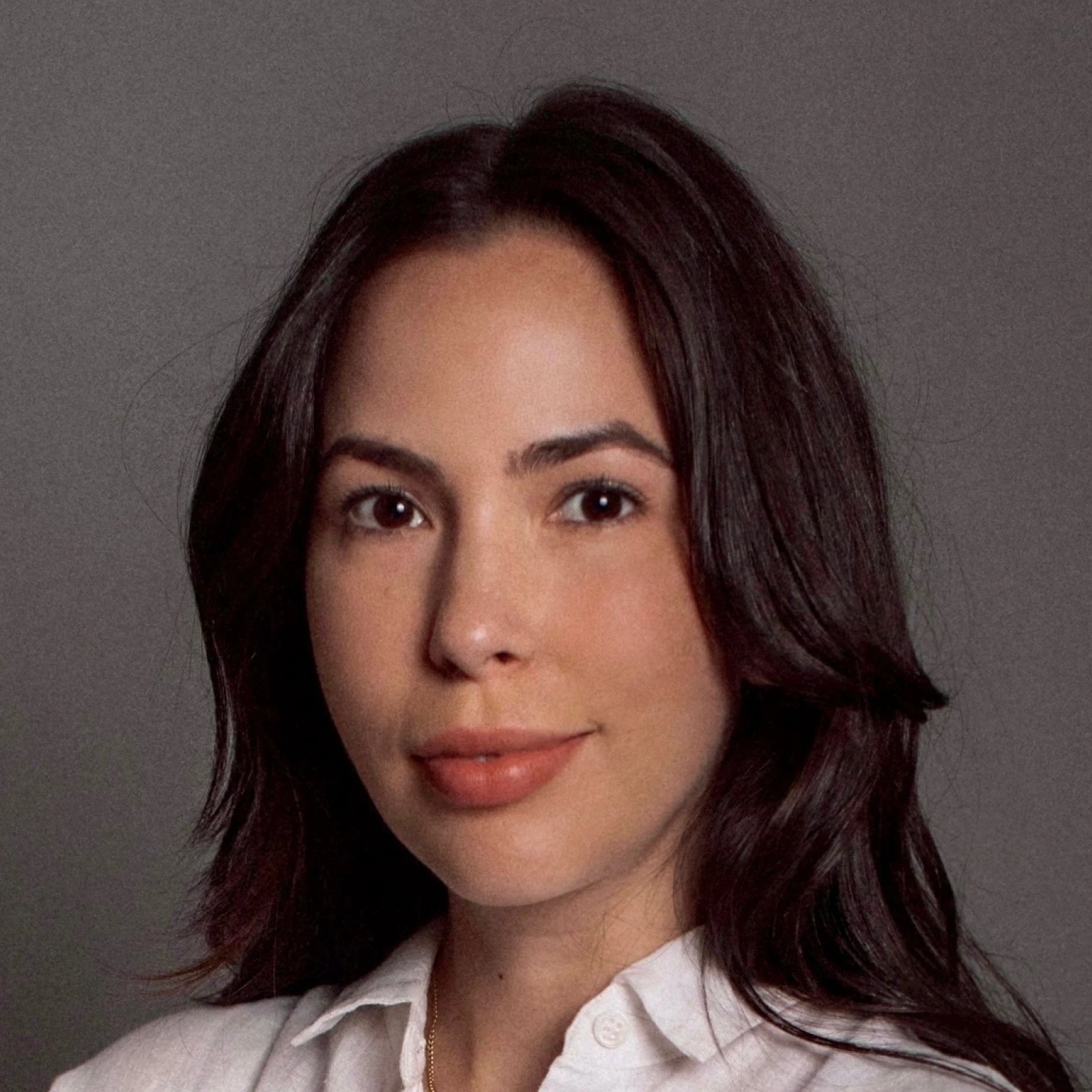 Sam Rodriguez
November 8, 2023 ⋅ 9 min read
I regularly hear a concern from business owners that they're looking to sell a small business but they're worried it's too "niche" to attract a buyer. Another way they voice this is: "I'm worried buyers won't get what we do." I hear you. Here at Baton, we've successfully sold many businesses owners described as "niche," and I always like to remind owners that they don't need 100 buyers; they just need one — the right one. But the process can be complex — it requires the right strategy and implementation.
Let's walk through the process of finding a buyer for your small business — no matter how niche — from understanding the current market and selling process to identifying the right buyer and beyond.
It's a seller's market, and that's great news.
There are more interested buyers than there are good deals in the market. What that means is that if you have a strong business, buyers will come to you. (And with the help of a diligent business broker, they'll come to you sooner than later.)
Understand the selling process
If you're new to selling a business, it's important to get familiar with the process. This will help you navigate each step smoothly and increase your chances of finding the right buyer. Here are a few key aspects to consider:
It starts with your unique business story. Use it.
Every business owner has a story to tell about how they became owners, grew the business through the fruits of their own labor, forged a loyal customer following, and what's prompting them to move on. This story matters, and any business broker worth their salt will take the time to hear the story and incorporate it into the marketing of your business. At Baton, it's built into our process: We leverage your story to create a bespoke marketing strategy, crafting approaches that highlight the unique aspects and potential of your business to prospective buyers.
Validate your asking price with a business valuation
Accurately appraising a niche business can be intricate. At Baton, we utilize a strategic blend of industry insights and proven valuation models. This ensures that your business is neither undervalued nor overpriced. This results in an optimal deal structure and greater likelihood of asking price alignment with buyers from the start. Ultimately, this approach gets deals closed faster for both parties.
Identify the essential qualities your buyer must have
The next step in finding the right buyer is to identify the essential qualities you're looking for. Are you looking for a buyer who's passionate about your industry or someone with experience in running a business? What about related experience? Consider what values and characteristics you'd like your successor to have. This is your "baby," after all. Defining these qualities will help you and your business broker — should you go that route — narrow down your search and find a buyer who aligns with your vision.
Passion is a key quality to look for in a buyer. When someone is passionate about your industry, they are more likely to invest the time and effort needed to succeed. They will have a genuine interest in the products or services your business offers, and this enthusiasm can lead to better outcomes. A passionate buyer can see what's already working and add to that fresh ideas and perspectives that take the venture to new heights.
Experience in running a business is another vital quality to consider. A buyer with a proven track record of successfully managing and growing businesses can bring valuable expertise to the table. They will have a deep understanding of the challenges and opportunities that arise in the business world, and their experience can help them navigate through potential obstacles. Having related industry experience will also make it easier for buyers to get an SBA loan.
That being said, it's not just about passion and experience. Your ideal buyer should also have certain personal qualities that align with your vision and values. For example, if your business is known for its commitment to sustainability, you can protect your legacy by finding a buyer who has demonstrated or at least possesses the same values.
Then, you'll need to understand your buyer's financial capabilities. They'll need to have the necessary resources to complete the acquisition. You or your broker will need to conduct thorough due diligence to assess their financial stability and ability to secure financing. A financially capable buyer will not only provide a smooth transition but also have the means to invest in the growth and development of your business. At Baton, we qualify every buyer so you don't waste any time.
Understand the business buyer types
You might be wondering what buyers are out there. It can help to think of them in types — though you'll take the time to get to know them as individuals later in the process.
One type of buyer is the individual entrepreneur. These are individuals who are looking to start or expand their own business. They may see your business as an opportunity to enter a new market or acquire an established customer base. Individual entrepreneurs often have a hands-on approach and are willing to invest their time and energy into running the business.
Another type of buyer is the strategic buyer. These are companies or organizations that are looking to expand their market share or enter a new industry. Strategic buyers may already be operating in a similar market and see your business as a way to gain a competitive advantage. They may have the resources and expertise to take your business to the next level. (They might even be your competition!)
Financial buyers (typically private equity firms or venture capitalists) are another category of potential buyers. These buyers are usually interested in the financial returns they can achieve by investing in your business. They may have a portfolio of companies and are looking to diversify their investments. Financial buyers often have a more hands-off approach and may rely on the existing management team to run the business.
Honing in on your ideal buyer will depend on various factors, including your business's industry, size, and growth potential. It's important to carefully evaluate each one and consider how their goals align with your own.
Conduct potential buyer outreach
Now that you know who your potential buyers are, it's time to reach out to them. Craft a compelling pitch that highlights the unique features and benefits of your business.
Buyers will want to know about your history, trajectory, financial picture, staff, competitive landscape, location, and involvement - to name a few.
When reaching out to potential buyers, it's important to personalize your approach. Research each buyer's background and interests to tailor your pitch accordingly. Highlight how your business can address their specific needs and goals.
If you're working with Baton, we help you craft all of the above and handle all communications with the buyer until you're ready to meet with them.
Leverage available technology
By leveraging advanced technological tools, you can enhance the visibility of your business, effectively reaching out to potential buyers in respective niches, and getting you the exposure you deserve. This is baked into our process at Baton.
Tap into a diverse network of potential buyers
How large and diverse is your network? If it's limited to a typical listing site (which is usually a mix of qualified and totally unvetted buyers or even bots), it isn't wide enough. At Baton, our extensive network of potential buyers, ranging from individual investors to companies seeking strategic acquisitions, provides a large pool for us to start our search with. Our buyers also happen to be fully vetted by us.
Assessing buyers' financial capability
You don't want to waste time on buyers who are not qualified to acquire your business. Again, at Baton, we've prequalified them, so this never happens.
If you're going it alone or working with a traditional broker, you'll need financial statements, proof of funds, or pre-approval letters from lenders to ensure that potential buyers have the means to follow through with the sale. This step is crucial in avoiding any unnecessary delays or complications during the negotiation process.
Negotiating the sale
Once you've identified serious and ideal buyers who are interested in acquiring your business, it's time to negotiate the sale. Negotiation is a delicate dance that requires careful considerations:
Important points
During the negotiation process, there are several key points to discuss and agree upon. These may include the final sale price, payment terms, transition assistance, and any contingencies. Be prepared to compromise, but also ensure that your interests are protected. If you're working with Baton, you'll have a complimentary, data-validated business valuation to justify your asking price. If not, consider sharing industry data and statistics to support your reasoning during negotiations.
Legal considerations
Negotiating the sale of a business involves legal considerations. It's crucial to consult with a business attorney who specializes in mergers and acquisitions to help navigate this complex terrain. They can ensure that all necessary legal documents, such as the sales agreement and non-disclosure agreement, are in order and protect your interests throughout the process.
At Baton, our involvement extends beyond mere brokerage. We advise on financial and legal aspects, safeguarding your interests and ensuring a smooth, compliant transaction.
Closing the deal successfully
After you reach an agreement with the buyer, it's time to finalize the sale. You'll complete all necessary paperwork and legal formalities. This is the moment when you hand over the reins of your business to the buyer: Remember to celebrate this milestone. You deserve to get paid for your life's work!
Remember: You don't need 100 buyers, you just need one
Some business owners land on our doorstep because they've tried listing with platforms like BizBuySell or LoopNet and burned through hard-earned money and time without any results. At Baton, and we leave no stone unturned to find you the right buyer. We have analyzed the traditional sales process and found ways to improve it at every single stage.
We do proactive outreach, keep you posted so you don't have to sweat out any radio silence, and prescreen/prequalify business buyers so that any time you spend meeting with them is worthwhile. We ensure buyer-seller alignment from the start with our complimentary business valuations, and we put in the work to push deals forward. Finally, we make the experience right up to closing a pleasant one
because selling your business can be an emotional process, but it doesn't have to be a painful one.
Get started with a free valuation to learn about selling with Baton.