How to list a business for sale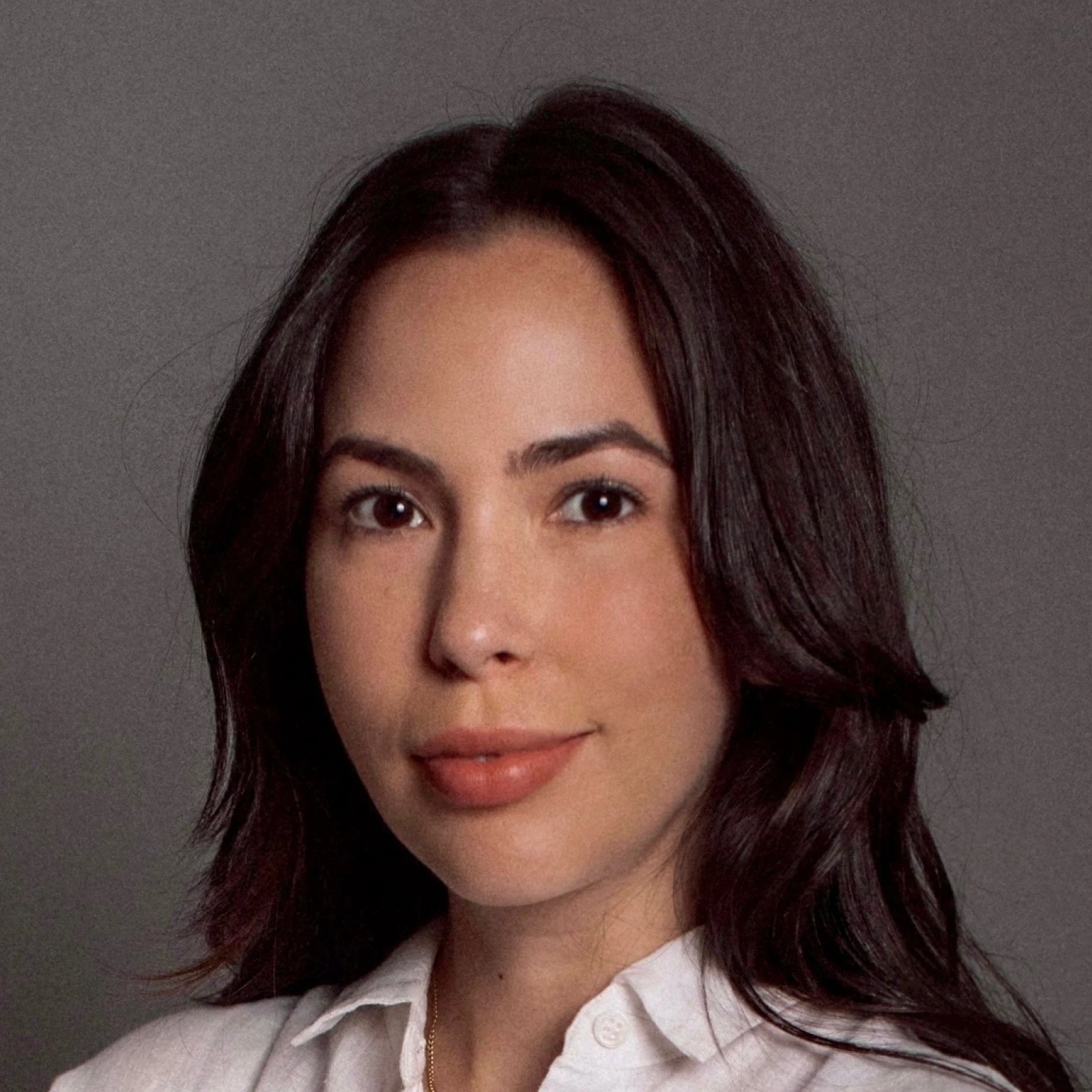 Sam Rodriguez
May 8, 2023 ⋅ 12 min read
If you're looking to sell your small business, you'll want to take some time to list it properly. This will help ensure that you attract serious buyers and get the best possible price for your company. 
There are a few things you need to do to prepare to list your business. First, you should to create an accurate and up-to-date valuation of your business. This will help you determine how much your business is worth and what you can expect to receive from a sale. Similar to traditional real estate, selling a business can take 6-9 months to complete. For this reason, we recommend hiring a broker or acquisition advisor to help facilitate the deal every step along the way. Once you, and potentially your broker, have a good understanding of your goals for the sale of your business, it's time to start marketing it to potential buyers. 
There are a number of ways to list a small business for sale. You could list for sale on listing sites like Baton or other listing sites, reach out to private equity firms or industry competitors or your broker could utilize their network to market. You or your broker/acquisition advisor can explore one, if not, all avenues once you grant them permission to do so. With some planning and preparation, you can successfully sell your small business and move on to other ventures.
Where to sell a business
The first step is to decide where you want to list your business. Many small businesses are sold privately through brokers, but you can also choose to advertise your business for sale online. 
Deciding whether to sell a small business on your own or with a broker can be a daunting task. Before you commit to either one, consider the amount of time and money it will take, as well as the risks associated with each option.
Selling on your own
You're not required to use a broker to sell your business, but selling does require a lot of work — time you may not have, as you run your business full time. If you already have experience selling businesses or plan to sell it to an employee or family member, you may not need to hire a broker. Either way, you should, at the very least, work with an experienced M&A attorney
If you choose to not work with a business broker, you can still partner with other experienced professionals like lawyers and accountants that can support the sale of your business.
Selling with a business broker or M&A advisor 
Business brokers can help you sell your small business at the right price. They can help you gather financial documents, understand your business' valuation, market your business and help you find a buyer.
A broker can help by leveraging their extensive network and knowledge about the industry to maximize profit potential and find buyers quickly and efficiently. However, bear in mind that brokers charge a hefty commission fee — often 10-15% of the total sale, so do your due diligence before committing. 
The decision to list your business for sale on your own or with a broker is up to you. If you have the time and knowledge to market the business, it may be beneficial to do it yourself. However, if you want more exposure and don't feel comfortable negotiating terms to increase the final sale prices, using a professional broker or intermediary is recommended. 
To learn more, check out our guide to the pros and cons of working with a broker.
Tips on how to find the best place to sell your business 
When you're looking to sell a small business, it can be challenging to find the right place to list your business. To ensure the best outcome and make sure you're getting the terms and conditions that work for you, there are a few key tips to keep in mind. 
List your business online 
There are a number of online marketplaces to list your business, which are easy to use and may be ideal. But due to the sheer amount of postings, your business may get lost in the crowd, creating an impersonal selling experience. There are also often subscription fees to these services, which can add up over time.
Working with Baton or other experienced acquisition professionals can help you stand out from the crowd. 
Tap your network
Consider leveraging your larger network by contacting people (like your former employees, other business owners, or associates) directly if your small business is for sale. Reach out to networks of small business owners that could offer advice or refer qualified buyers, like other small businesses.
This step can also drum up support for your business sale and drive additional interest. 
Work with a professional 
As we've mentioned already, you may also want to again consider working with a legal advisor or broker who specializes in small business sales — their expertise will help ensure the transaction runs smoothly so you get the deal you want. They can also find buyers for you, removing the step of having to find a marketplace to sell your business yourself. 
But before you list your business, preparing marketing materials like a teaser is likely the precursor to putting your business up for sale. You or your broker will need to establish an up-to-date financial profile of your small business and be prepared to provide detailed information about financials, customer numbers, and staff counts for potential buyers when asked.
No matter where you decide to sell, this will ensure the process goes more smoothly. Overall, with these tips in mind, you're sure to find the best place to sell your small business.
Quick overview of how to sell your business
If you're looking to sell your small business, here's a brief overview of the things you need to do in order to list it for sale. Selling a small business requires an effective, well-thought-out strategy. It's important to assess the current market in order to determine the most advantageous point to go on the market.
You should proactively build relationships with buyers and brokers, as well as prepare for due diligence activities. It's critical to establish a compelling value proposition by understanding what makes your small business special and communicating that effectively to potential buyers. It's also essential to have the legal process prepared by involving an experienced counsel who can streamline the process and guarantee that you get the best outcome from the sale of your business. With thoughtful planning and appropriate preparation, you can set yourself up for a successful sale of your small business.
The actual steps you'll need to prepare are: First, you'll need to assess the value of your business and come up with an asking price. Next, you'll need to find a broker or listing service that can help you market your business to potential buyers. Finally, you'll need to put together some materials (a prospectus) that will give potential buyers an overview of your business. By following these steps, you can ensure that your business is listed successfully and attract the right buyer for your company.
Here's a closer look at a few of the specific steps involved. 
Business valuation
Determining the value of a business is an important part of selling it. A proper valuation allows you to set a realistic price tag that will attract buyers and maximize your profits. Business valuations can be complicated, but there are some basic steps you should take: review past financials, analyze current market conditions, consider the company's brand equity, and make sure you understand the competitive landscape. With a professional assessment of your business's value, you can be confident that you're setting a price point that will attract buyers and get you the best price for your small business. 
Gather due diligence documents 
Due diligence is a crucial step in the process of selling a small business. Potential buyers will want to ensure that the company meets all legal requirements and that there are no discrepancies between what is being offered and what has been promised. Gather documents such as financial statements, tax returns, contracts, customer databases, inventory lists, and other records that will help to validate the claims made in the sale. Providing an organized set of records will ensure that your small business is attractive to buyers and can facilitate a swift, successful transaction. 
What it's like working with Baton 
One way to manage the sale of your small business yourself is by working with Baton. Baton provides business owners with a no-cost, data-backed business valuation estimate, along with personalized feedback to help enhance the value of the business before you sell. 
If you want to dive in deeper, check out our in-depth guide to selling your business.
Tips on how to sell a small business without a broker 
Selling a small business without a broker can be a potentially overwhelming process that requires knowledge, strategy, and execution — and a lot of time. But there are some benefits, namely the money saved on commission. 
If you want to go at it alone, here are some tips small business owners should consider when selling a business without the help of a broker: understanding the market dynamics, ensuring your business is in good financial standing, and marketing your business to qualified buyers. 
Again, if you do decide to sell your business without a broker, we strongly recommend that you work with an experienced lawyer.
Understand the market
Researching current market conditions is essential in obtaining realistic expectations and understanding prior sales of similar businesses. Reviewing current trends in businesses for sale and engaging with other business owners can give you a good indication of how much your business is worth, given its industry and size. 
Get your finances in order
Having up-to-date financial records is essential in attracting buyers, as they need to understand the financial health of your venture. Have these documents prepared and be ready to provide detailed information when asked. Documents you'll want to pull together include company tax returns, balance sheets, and profit & loss statements.  
Tap your online network 
Once you have an understanding of the market dynamics and financials are in order, it's time to start marketing your small business. Reaching out to prospective buyers through powerful digital marketing platforms or industry-specific networks can help create competition for your business and increase negotiation leverage. 
By following these tips you can greatly reduce the time and stress associated with selling a small business yourself.  
How to sell your business quickly
However, selling a small business can be a long process, but it doesn't have to be. It can take an average of 6-9 months to sell a business, and many unfortunately - don't end up selling.  The key to quick success is knowing how to determine the value of the business, convey the value appropriately, and find the right selling or merger partner. 
Prepare your business for sale by assessing both tangible and intangible assets, and identify any areas of improvement that can increase your business's worth and valuation. Next, create an effective marketing strategy using various channels including digital media and to reach possible buyers. Finally, evaluate potential buyers or merger partners carefully to ensure they are the right fit for your goals — you don't want to waste time on a buyer who isn't serious. Following these steps will help you speed up the selling process of your business with more confidence.
Understanding when it is the best time to sell 
The best time to sell a small business depends on the state of the industry, the current market, and other various factors. Analyzing both internal and external dynamics can help you make an informed decision on when is the right time to move forward with selling your small business. 
It's important to consider the timing when it comes to taxes, transitions, and other significant factors that could alter the outcome of the sale. You may want to consider consulting a professional broker to get their opinion on when would be the right time to sell your small business. Doing so will help provide clarity on when's best to make the sale while maximizing profits and minimizing losses.
How to minimize taxes 
Taxes can be a large expense when it comes to selling your small business. Knowing how to minimize taxes during the sale process is essential in avoiding costly fees and getting the most out of your sale. To do this, you should take advantage of any tax deferrals by organizing all financial documents and speaking with a qualified accountant or lawyer to learn which strategies are available to you. 
Additionally, if you plan on reinvesting the funds earned by selling your business in another venture or asset, consider taking advantage of tax-advantaged investments such as IRA Rollovers and other investment vehicles to reduce the amount of taxes owed. By understanding which expenses are deductible and implementing proper tax planning strategies, you can avoid a nasty surprise from Uncle Sam. 
Getting started with Baton 
Baton offers a number of specialized tools for small business owners to make the most of their hard work. We work with a network of small business and finance experts, in order to provide business owners with valuations, recommendations, and vetted partners — no matter where you are in your business journey.
Using our services, you can track your business' value over time and build a business sale plan of action using our tools. What's more, we have a network of vetted partners (which includes brokers) to help grow or sell your business. We give transparent information of various partners, ultimately giving power back to the small business owners. 
Additionally, if you want support selling your business, Baton is here to help with our team of M&A professionals with decades of experience.