Why (and how) we made Baton's valuations free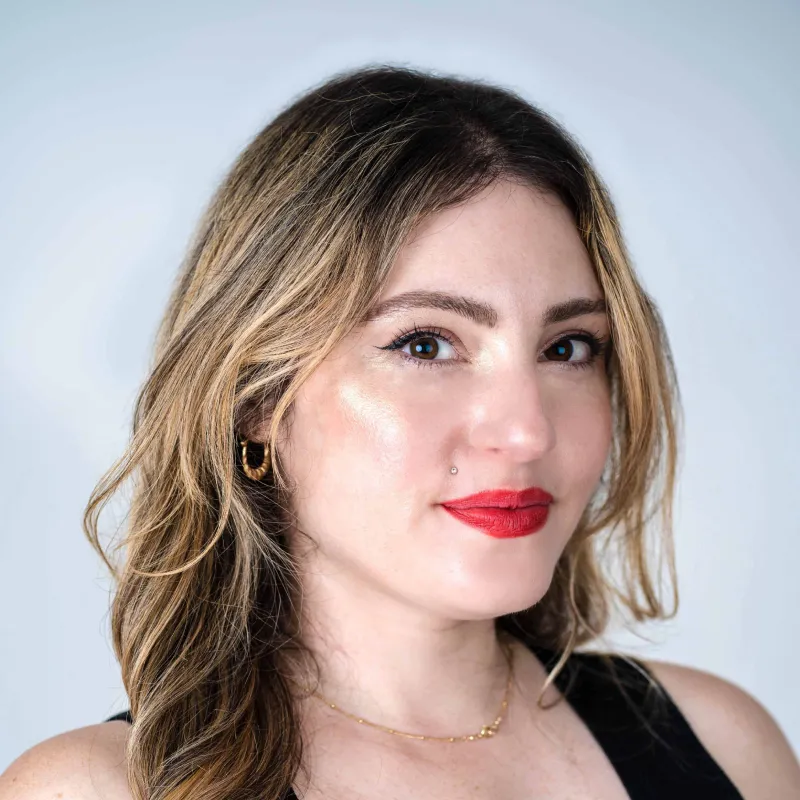 Jamie Roth
May 8, 2023 ⋅ 8 min read
When my cofounders Chat and Dylan and I founded Baton, there were a lot of things we didn't know yet. But — we were certain about just one thing: our fundamental belief that every small business owner deserves to know the value of their business, and how it stacks up to competitors, for free.
In my role at Baton, I spend a lot of time talking to small business owners and buyers, listening to this critical feedback, and finding ways to use that feedback to improve our products. Some users have expressed confusion about our free business valuations. It says it's "free", but what's the catch? A competitor charged me a few thousand dollars for a valuation — are you trying to sell me something?
So many of our experiences as business owners are fraught with marketing speak and misaligned incentives — I totally get our users' concerns. In my interactions with other companies, I've often felt the same way. We have every right to be skeptical, especially of something new. That's why I wanted to address this important question head-on - and provide more clarity and context on how and why our initial valuations are, and will always be, free for business owners.
Why are Baton valuations free for business owners?
At Baton, we hold a fundamental belief that business owners deserve to be empowered with financial data they can use to make more informed business decisions. To explain how we got here, we need to zoom out a bit and take a look at the broader small business market.
Today's small business market
Small businesses make up over half of the US gross domestic product (GDP) and have added over 12.9 million jobs in the last 25 years. Think about that for a moment: the U.S. truly runs on small businesses.
Today, many owners don't know their options when it comes to planning for life after owning a small business. Selling a business has been particularly hairy and opaque. Add to that 98% of small business owners don't know what their business is worth, and the fact that an estimated 10 million small businesses are owned by folks that will likely retire in the next 10 years. The small business landscape is going to look very different in the years to come.
Imagine you're ready to sell a business you've owned for over 15 years, but have no idea how much it's worth. It would be pretty tough to set a realistic listing price or feel confident going into negotiations with a potential buyer. Add to that, many buyers do have access to market data and comparable listings that owners don't, and you can see how the table is set unevenly from the start.
The real estate market in the US has traditionally suffered from many of the same ailments we see in the small business world today. Before Multiple Listing Network (MLS), there was no central database for real estate information. After MLS, that central database was only accessible to licensed real estate agents and brokers, that is, until Zillow and StreetEasy cracked that data open to consumers, for free. Ultimately, this leveled the playing field for homeowners by giving them better access to market data used by the pros.
By making small business data free and easily accessible to all, we're leveling the playing field for business owners, making it easier for more owners to enjoy retirement with their families, and ensuring owners' legacies continue to serve their communities and create local jobs.
How does Baton make money?
We're working to make Baton a massive company, with enough scale to support millions of small business owners. We believe that giving away data for free - data that used to cost $8k+ a pop - sets us up to do just that. Sounds counterintuitive right? But, hear me out.
There are a number of potential business models that might have made sense for Baton, but when Chat, Dylan, and I evaluated them, we did so through an "owners first" lens. We want to make money when owners are successful - aligning our incentives this way means what's right for us is right for our customers. This has a positive impact on everything we do, especially product road mapping, but that's a post for another day.
So, if we don't make money on business valuations, then what's the play? There are a few ways Baton makes money right now — let's break it down.
Know: It starts with a free valuation
For owners who aren't thinking about selling anytime soon, simply knowing where you stand is a major unlock. Getting access to competitive data helps owners understand their business' place in the market, putting Baton's business valuation estimates into critical context.
Knowing what your business is worth isn't just a one-time thing. It's a pulse-check on your business's health, and tracking it over time, along with other key business metrics, tells a story. It used to be a lot of work to check your credit score - until CreditKarma made it dead simple and free to do. We believe owners should be empowered to track their business' valuation in exactly the same way.
How we make money
Our Know program provides free valuations for business owners, as well as paid upgrade options, available on request. These paid options are offered as a convenience to our customers who may be going through a legal process like a divorce or separating from a business partner, but most owners may never need one. In the case of an owner requiring a Certified Valuation, we work with a dedicated partner to provide them. We also offer an Opinion of Value, upon request.
Grow: The number is just the beginning
Once an owner gets that number, the path lights up to possibilities for growth. With Baton on their side, it's easier than ever for owners to get the trusted support they need to take action on the highest impact opportunities ahead. Grow is perfect for owners looking to increase their business's value, make smart investments in growth, or prepare for a sale to maximize their take-home.
CreditKarma built a multi-billion dollar business without charging their users directly, instead making money through partnerships by sharing recommendations for credit cards and other services that their users were already looking for. Our Grow product works the same way, leveraging our relationships with mission-aligned service providers that can provide the expertise owners need to get to the next level (on any budget).
How we make money
Grow helps owners find the highest opportunity improvements to increase a business's value, and provides referrals to trusted service providers who can help.
If an owner decides to work with one of our partners, we often receive a referral fee from that partner. It's important to note that our primary objective is always to find the best fit for each owner's needs, regardless of referral fees. Our team is not incentivized to optimize for partner revenue, and we do not set revenue targets on partner referrals.
Sell: On your terms
For owners who are toying with the idea of selling, or ready to make a move, starting with an unbiased valuation based on real financial data sets the business up for a lucrative and efficient sales process. When a business deal falls through today, the leading cause is misalignment around the business' value. Getting a data-backed valuation that represents your business's current market value is the perfect way to find your optimal listing price and ensure you'll have the data to back it up in conversations with potential buyers, and in due diligence down the line.
How we make money
Our Sell program provides support all the way through the transaction.
While many brokers charge between 10 - 20% of the sale price with an additional non-refundable monthly marketing fee, we believe owners deserve to take home more at the end of the day. For that reason, our fee is just 6% of the total sale price of the businesses we sell. Owners pay a $1k/month retainer for the first 6 months to support investments bringing the deal to market, which goes towards that 6% fee. We also offer a no-retainer option upon request.
It's important to note that Baton will never pressure owners to sell before they're ready — owners always control their own destinies. Whether that's 12 months or 10 years down the road, we're ready when you are, and not a moment sooner.
Conclusion
Baton is in it for the long haul, and we'll be here in the trenches with small business owners from here on out. If you're ready to plan your next step, let us know, we're here to help.