Understanding the key differences between M&A brokers and business advisors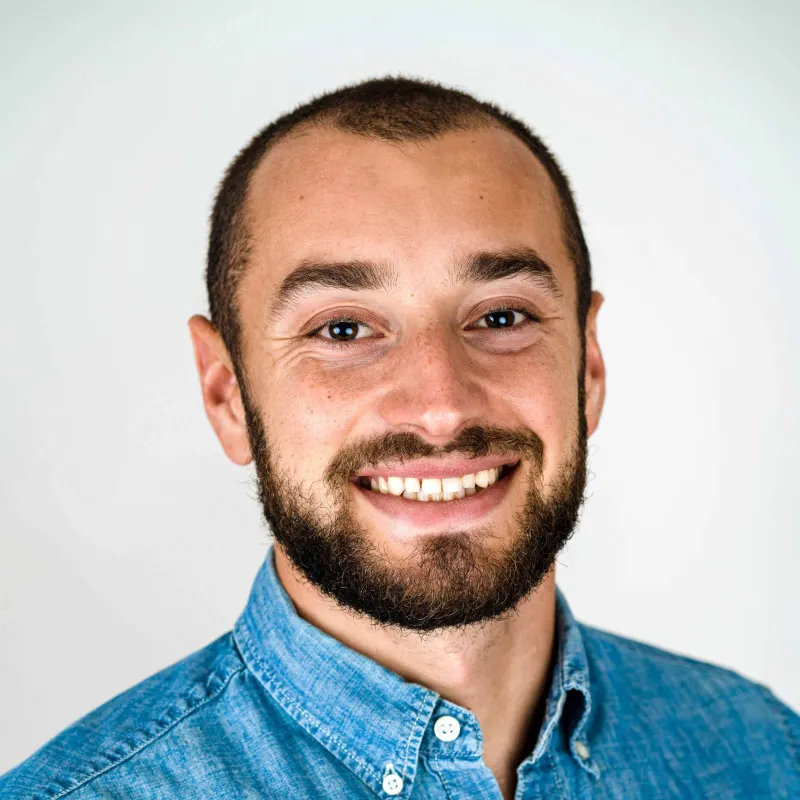 Dylan Gans
March 15, 2023 ⋅ 10 min read
When planning to buy, sell or merge a business with another, you may be considering working with an advisor to help you through the process. Several types of professionals and firms can work with you during the transaction; the top among them are M&A advisors and business brokers. Although these terms are often used interchangeably, they are not synonymous.
It is important to separate a business broker from an M&A advisor to retain the right type of firm for your business transaction. This blog provides the critical differences between the two and how to choose the right one for your transaction.
What is an M&A broker?
An M&A broker is a professional who facilitates the transfer of ownership and control of a privately held company through sale, purchase, or merger. M&A brokers typically work on larger and more complex transactions involving multi-million dollar deals. These transactions usually relate to business mergers or sales covering multiple locations. Such transactions can be layered and not easy to parse through because they may involve days or even weeks' worth of paperwork. M&A brokers bridge the gap between buyers and sellers by soliciting, negotiating, and executing deals.
What does an M&A broker do?
M&A brokers help their clients arrive at their objectives for the transactions. In this regard, they help clients price their business, market it to potential customers, and more. The following are the critical roles of M&A brokers:
Evaluate the value of the business
M&A advisors work with owners to evaluate the value of a business. They evaluate historical performance and run valuation models to determine the company's value. They also help create the terms and structure of the deal.
Identify prospective buyers
These professionals also help determine the bio of prospective buyers regarding their financial and strategic traits. They help the business owner think through what an ideal buyer could look like.
Develop a marketing plan
M&A advisors can assist the in-house marketing teams for sellers in creating effective marketing strategies to reach the most probable buyers. Some of the key marketing methods include direct mail, print, phone calls, advertising, print, and web-based advertising.
Create due diligence and legal documentation
They also work with other third parties to prepare all the necessary due diligence and legal documentation.
Vet potential buyers
M&A advisors also interview potential buyers to ensure buyers with a real interest in acquiring your business proceeds to the next phase of the transaction.
Initiate the purchase proposal process
These professionals also work with prospects in creating Letters of Intent (LOI). They also review proposals and coordinate buyer/seller meetings while facilitating Purchase and Sale discussions.
Negotiate details
Once the LOI is drafted, the advisors help sellers negotiate sale details, including prices and the structure of the deal.
Coordinate closing activities
M&A advisors ensure the deal closes successfully by creating a plan that guides the actual change of ownership. They also prepare all sale documents while ensuring crucial areas such as earnout, tax, and working capital are mutually agreed upon to minimize the chances of future conflicts.
Finalize sales and purchase agreement
They also help sellers and their lawyers to finalize the sales and purchase agreement.
If you're thinking about working with an M&A advisor, Baton is a great place to start with a free, secure valuation.
How do M&A advisors make money?
M&A advisors make money through retainers and/or fees based on a percentage of the deal. At the beginning of their contract, the seller may commit to a fixed retainer. Some M&A firms invoice monthly throughout the transaction and credit the fee against the success fee after the deal closes.
How much do M&A advisors charge?
M&A advisors typically don't advertise their mergers and acquisition fees. Generally, the larger the deal size, the smaller the M&A fee. Apart from the retainers or work fees that may range from $50k to $250k paid as monthly consulting fees, the sellers also incur the following success fee based on deal size. Here's an example:
Deal size from $1 million to $5 million: 12% to 8% success fee

Deal size from $5 million to $25 million: 7% to 4% success fee

Deal size from $30 million to $100 million: 2% to 4% success fee
One widely used compensation model is the Lehman Model. This model made it possible to standardize the rate of compensation that one might expect to receive from an M&A deal. Prior to its implementation, fees varied wildly. Some institutions even received as much as 15% of the deal! The Lehman Model structures the largest fees on the front end of a deal, and then less and less as the deal size expands. In other words, it might look something like this:
5% of the first $1 million

4% of the second $1 million

3% of the third $1 million

2% of the fourth $1 million

and so on, with a 1% charge on everything above $4 million
This means that the largest deals do earn the largest fees, but there is less of a bite taken out after the deal reaches certain thresholds.
What is a business advisor?
Business brokers are M&A professionals or firms who work with smaller businesses under $10 million. They assist in the purchase and sale of small businesses. These service providers typically perform various duties to help clients achieve offloading or acquisition goals. Good brokers leverage their industry knowledge and marketing skills to find potential buyers of a business. Note that some folks who sell businesses under $10m may still refer to themselves as M&A advisors for the brand or because they do deals of any size.
What does a business advisor do?
From a buyer's point of view, a business broker conducts assessments of the business and researches up-to-date financials and other relevant information on the business. They help sellers arrive at an appropriate selling range based on available data.
Brokers also help buyers by providing essential information on businesses on offer that match their unique investment criteria and skill set. The roles are fairly similar to one another, but there are subtle differences that are worth noting. Brokers serve as liaisons between the parties. Below are the general roles of a business broker in a transaction:
Sale Preparation
Brokers help business owners to prepare for the sale by analyzing the specifics of the sale and creating goals and timelines.
Marketing
Brokers are expected to market the business for sale by using data from comparable transactions in the industry.
Valuation
Ensure sellers don't undervalue or overvalue their business by helping them set an appropriate price range based on business valuation.
Guidance and Instruction
Brokers are trained professionals that can help provide guidance, resources, and other tools to help buyers arrive at the right decision.
Data Presentation
Present facts and data to both parties to ensure seamless negotiations.
Neutral Third-Party
Act as the go-between person for the passage of information between the buyer and the seller.
Negotiation
Since the broker knows what the buyer is willing to pay and what the seller is willing to accept, they usually assist both parties in negotiating and arriving at a deal.
How does a business advisory firm make money?
Business brokers earn money through commissions based on a percentage of the deal. These are typically 8% to 12 % of the sale price of a company. Typically a broker may ask for upfront fees to be paid to help cover expenses related to the transaction.
What are the major differences between an M&A advisor and a business broker?
The following are some of the major differences between business brokers and M&A advisors:
Client profiles
M&A advisors and business brokers have different client profiles owing to the difference in their scope and scale. A business broker's client base is usually small firms and individual entrepreneurs. M&A advisors handle the needs of larger companies and firms, including governments. They help negotiate large-scale projects spanning multiple locations and nations.
Valuation methods
These service providers have different skill sets and valuation methods. The valuation methods brokers use are based on sales, location, and profit. M&A advisors use valuation methods that include strategic potential targets, investment analysis, intellectual asset valuation, and potential growth.
Scope of business targets
Historically, a business broker would typically work within their geographical region to facilitate a sale. In the digital age, however, a broker's service has much more flexibility in finding new business. Since M&A Advisors work with both buyers and sellers, they can use their network to their advantage, and often have connections to institutional investors and private equity firms.
Compensation
Business brokers are typically paid based on a commission of the deal value. These commissions are usually pre-determined. M&A advisors charge a retainer fee. M&A advisors also get additional rewards for specific engagement efforts, legal services, taxation, and additional services they provide. Business brokers typically only get paid once a sale goes through, while M&A advisors will get their retainer fee no matter what. However, a broker's engagement with a seller is done at the completion of the sale, whereas an M&A advisor may continue to work with the buyer and seller post-sale to ensure a successful transition.
What is it like working with each one?
M&A Advisors
M&A advisors manage the entire process of the sale to save you time and money while ensuring you get to focus more on running your business. They also maximize the value of deals, negotiate on your behalf, and provide guidance and education on all aspects of the sale. The following are a few benefits of working with M&A advisors:
Drive up price
M&A advisors usually pit buyers against each other to create urgency and drive up the price of your business. Doing this on your own may result in breaches of confidentiality.
Protects your confidentiality
M&A advisors protect the discrete nature of your sale by protecting your personal information until the advanced stages of the process after the buyers have been vetted and NDAs signed.
Educates you about the process
Your M&A advisor guides you throughout the entire selling process. They explain what is involved and prepare you on what to expect, including all the stages of the deal.
Business brokers
A business broker helps both buyers and sellers to facilitate a successful sale of the business. In fact, they are able to do many of the same things that M&A advisors do as well. An experienced and professional business broker ensures confidentiality and attracts the right buyers. They also negotiate the best terms and guide the transaction to a successful closing.
Need help choosing between an M&A advisor and a business broker?
Selling, buying, or merging a business can be a complex process. Choosing a good advisor for the transaction can make or break your business venture. Generally, the size and complexity of your business determine the type of advisor you need. M&A advisors provide comprehensive services and are ideal for larger businesses with complex transactions. Business brokers best meet the needs of relatively smaller businesses. Work with the right advisor and maximize the price of the transaction.
If you have further questions or need help in choosing the right advisor, the experts at Baton Market are ready to help. At Baton, we offer free, data-backed business valuation estimates and personalized advice to help maximize your business's value before you sell. Get started today to learn more.