SMALL BUSINESS OWNERS
Grow faster, boost your valuation.
Baton helps owners get their businesses market-ready by identifying where they need a boost and connecting them with trusted partners to get it done.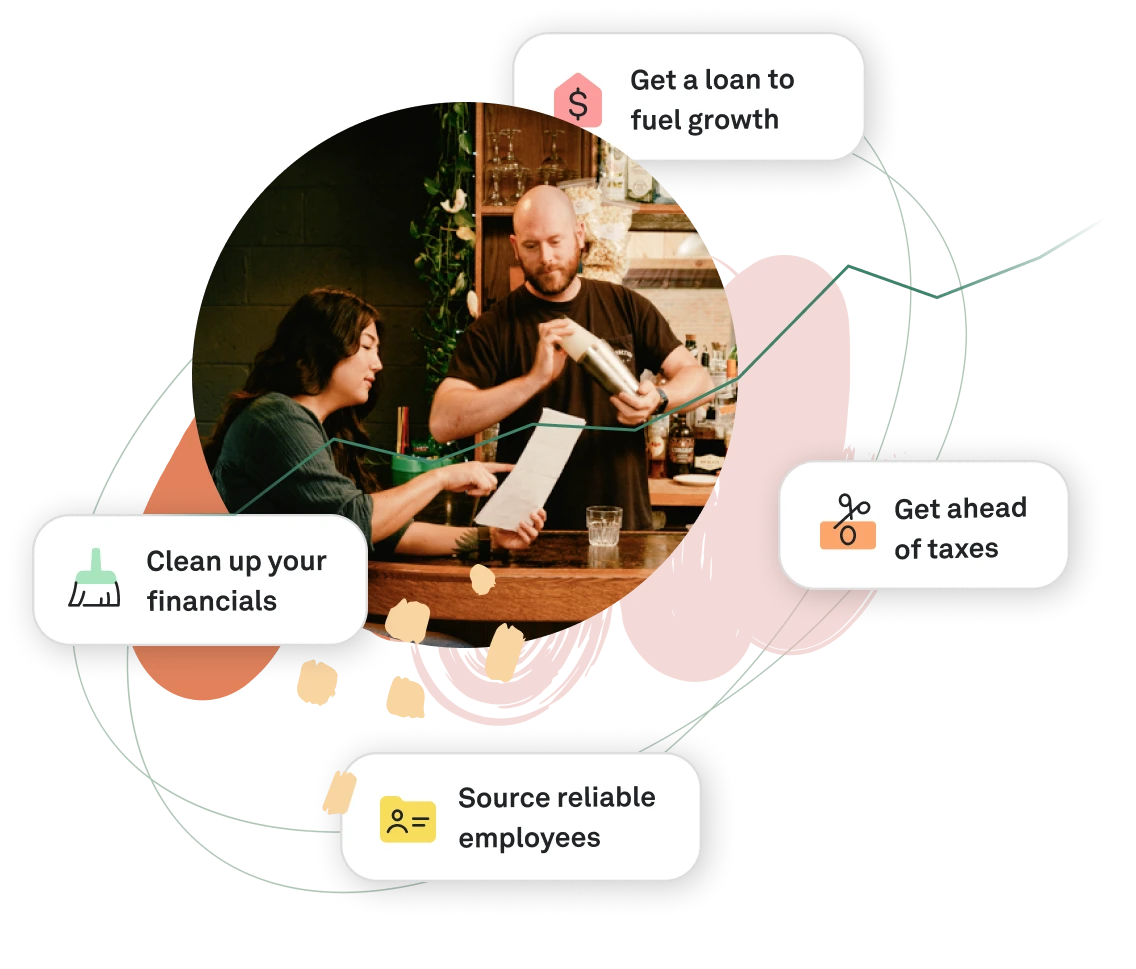 We're here to make your life easier
No business owner is a master of all trades. Our team handpicks from a nationwide network of small business experts to help you grow, or make the selling process easier.
Financial Planning

Accounting and Taxes

Legal

Marketing

Lending

HR and Payroll

Insurance

Recruitment
Our industry-leading partners, on your team. Plan of attack in 3 easy steps
A process backed by your data, with tailored partner introductions and personalized support throughout.
Step 1
Get a free valuation
Your private valuation will reveal areas for improvement based on concrete financial data, and millions of records of competitive market intel. It will also show what you might sell for if you list today.
Get Started
Step 2
Identify highest-impact areas
Just as experts can tell you what repairs or additions are worth doing before listing a house, your Baton Guide will do the same for your business. They'll take a deep dive with you through your numbers and share which changes would truly increase your valuation.


Step 3
Meet experts who move needles
We'll save you the search by suggesting only proven providers who match your needs and goals. They'll provide upfront pricing so you can decide the best fit.
the baton way
You're in the driver's seat
Selling soon?

Find out how we make the selling process better, from constant support to better pricing.

Sell with Baton

Have a buyer lined up?

We'll meet you where you are and advise on the best possible sale process and terms.

See Our Pricing Another successful partnership

A refreshing business model
We believe in giving small business access to the same advanced tools big corporations have. We're able to provide free valuation, advisory, and referral services thanks to our partners.