Acquiring a small business is more attainable than you think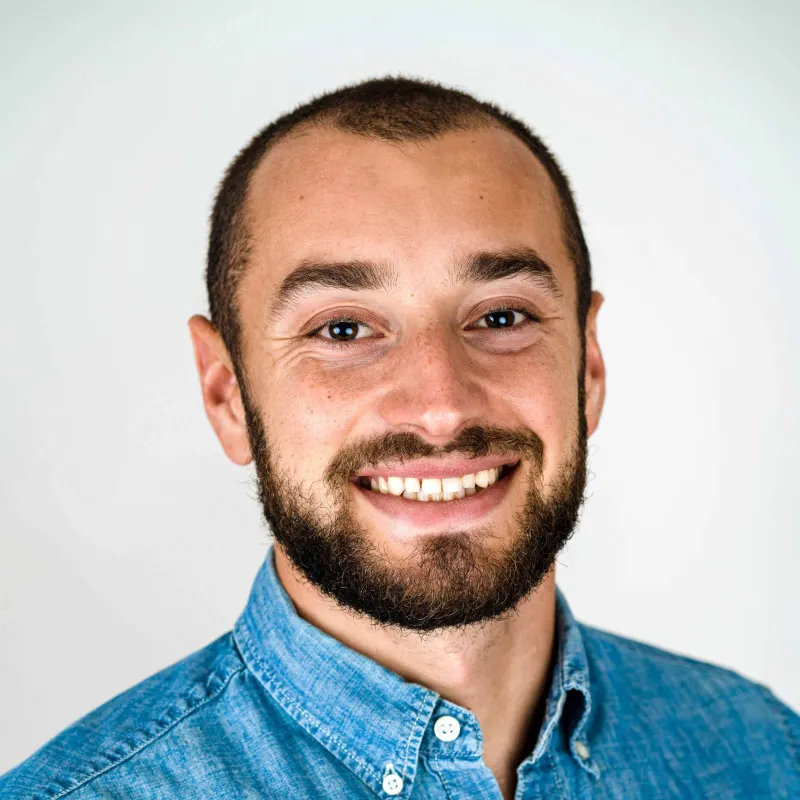 Dylan Gans
March 13, 2023 ⋅ 6 min read
I co-founded Baton - a market for small business acquisitions and a whole lot more - to make small business ownership an attainable option for everyone. I thought about all the people in my life who never thought they could buy a business but would be amazing small business owners. They inspired me to dedicate myself to launching Baton and, more tactically, share this overview of funding options for small business acquisitions.
I was fortunate to grow up in Hoboken, New Jersey. People there are encouraged to be entrepreneurs, whether running clothing companies or expanding their family's restaurant brand. At a young age, I was involved in starting businesses that gave back to my local community.
In the summer of 2021, I learned about the world of entrepreneurship through acquisition. I became fascinated by the space, and as someone who grew up around small business entrepreneurs, I was surprised to find that buying businesses this way isn't more common. I met entrepreneurs who were able to finance the acquisition of a $500,000 business with only $25k down, for example. I was impressed with the economics of these deals, excited by the opportunity to create a better platform for small business acquisitions, and blown away by how accessible it can be to buy small businesses.
Acquisitions of small businesses are on the rise as baby boomers retire en masse. Seventy percent of businesses are expected to change hands in the coming years - that's millions of businesses and trillions of dollars of value that will be looking for new owners. I've had the pleasure of watching brilliant professionals take on the challenge and opportunity of acquiring an existing company and taking it to its next phase of success.
How to finance your small business acquisition
With several options at your disposal, we will examine a few of the most common ways to finance your small business purchase. Keep in mind you don't have to restrict yourself to just one of these methods. You can use them in combination with one another. You may be surprised, like I was, to find that acquiring a business is more accessible than you thought.
Take out a Small Business Acquisition Loan (SBA loan)
The Small Business Administration exists to oversee relationships between entrepreneurs and lenders—effectively providing a guarantee that qualifies you to borrow money at a lower rate than you'd receive through a direct bank loan.
By applying for a government-backed SBA loan, you'll receive money that can go toward your working capital, your inventory needs, or the purchase of the business itself. Details are available on the government's SBA website. In almost every instance, you will need to provide a personal guarantee.
Oftentimes, you'll buy the business with a combination of personal funds and your SBA loan. The more equity you hold (or the more cash you put down), the better situated you will be when you file for your SBA loan. An SBA loan might be the best option if the business has a strong operating history, you have a good credit score and are willing to take out a personal guarantee.
Complete the small business acquisition process through seller financing
This approach is an increasingly common scenario modeled after real estate deals where the seller has control of a mortgage.
Instead of securing a loan through a financial institution, the seller will finance your purchase. In this case, the seller is typically invested in your success, and you may be able to negotiate a competitive interest rate that is less strict than a bank or SBA loan.
SBA loans typically have relatively low interest rates and favorable repayment terms. You may be able to qualify even if you don't qualify for a traditional loan. On the flip side, you typically have to make a down payment and take on personal liability if the business defaults and the process can be confusing and lengthy.
Weigh the options for a direct bank loan
While bank loans tend to be a less optimal route for business acquisition, don't rule them out if they seem to be the most viable option for your personal situation. Keep in mind that the bank will want to use the company's physical assets as collateral.
In many instances, your bank will also insist on a solid credit score. This financing scenario involves the typical risks associated with interest and repayment terms, but many buyers find it a useful financing alternative if they do not qualify for an SBA loan.
Bank loans can be more difficult to obtain unless you have valuable assets to provide as collateral. Additionally, bank loans are generally not very flexible, which can be dangerous if your business runs into cashflow issues.
Work with small business investors
You may have access to friends, family, or people in your network who will be interested in providing you with capital in exchange for equity in the small business you are buying. You can also join Baton to access our network of small business investors.
With an equity investment, you have fewer cashflow constraints as you don't need to focus cashflow on paying interest/principals, but long term, you have less ownership over income distributions and liquidation events. With a loan, you don't dilute those income distributions, but you have to use your cash flow to pay back the loan. You also take on the risk of losing your collateral should you default on the loan.
Remember, every scenario is unique
There are other options like leveraged buyouts, assumption of debt, Rollovers for Startups (ROBS), and others. This is meant to serve as an overview of some of the most common ways to finance small business acquisitions. As you decide the financing option that works best for you, keep in mind that every situation is unique and that these methods can be combined when negotiating a deal to make the acquisition possible.
Baton was built for small business owners with the goal of making small business ownership an attainable option for everyone. We are partnered with a variety of financiers to ensure that buyers who use Baton get the best deal.
We're here to make the process of searching for and acquiring small businesses as easy as possible so everyone can have the opportunity to be an entrepreneur. Feel free to drop a note to hello@batonmarket.com and let us know how we can be helpful. In the meantime, sign up for Baton to get access to our network of business owners.