Why I left tech to buy a doggie daycare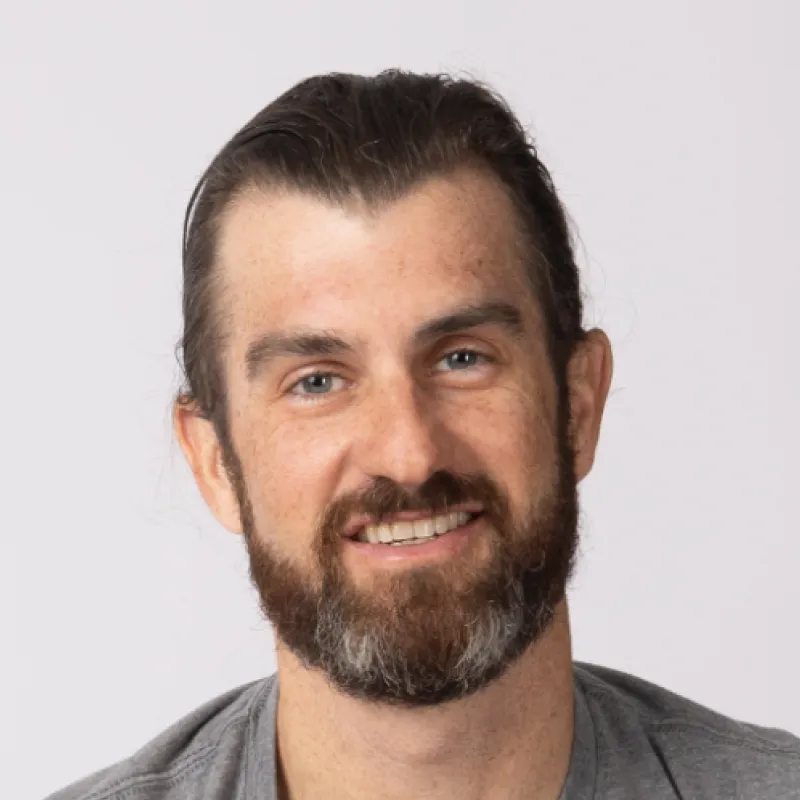 Taylor Wallace
March 13, 2023 ⋅ 5 min read
I've accidentally bought two dog daycares in the past 18 months. I say accidentally because if you told me a few years ago I'd be building a puppy empire through acquisition, I'd have laughed you out of the fancy tech startup office I was working in. Some people start businesses out of passion. Others seek to escape some corporate gig through the entrepreneurship through acquisition (ETA) path, buying a small business and applying their big company experience and systems thinking to a more traditional enterprise. I got laid off from a tech job at the beginning of COVID lockdowns and reconnected with a friend who was really good at running doggy daycares but wasn't an owner. I wanted to do something different. He was ready to have more control and ownership over his business.
To be or not to be a franchisee?
We went through the franchise discovery process with a number of doggy daycare franchises. I initially thought I'd be a relatively absentee investor/advisor. I'd help my friend buy a franchise; he'd have the systems and support from the franchisor to run and grow the business on his own, and I'd collect fat distribution checks for helping him set it all up. He'd be much better off as an owner than just an employee, and we'd see if we could grow within a franchise system.
The more deeply we explored franchising, the more we felt an independent brand might be better for us. My partner came out of a large franchise system. He was already an expert in terms of how to treat animals and run a kennel. If he were on his own, he'd need the real estate, accounting, financing, and marketing support they provided. I didn't know anything about dogs. I could handle the business side of running a dog daycare, but put me in a yard with 50 big barking beasts, and I'm about as useful as the fire hydrant in the corner they all use to relieve themselves. But together, we had all the skills and experience that the franchisor provided.
As we were leaning toward just starting our own facility from scratch, we stumbled upon an independent kennel for sale. The idea of buying a kennel hadn't really occurred to us. We weren't actively searching for an acquisition. Luckily, the seller was a fairly sophisticated operator looking to sell so he could move on to another business project. He'd already engaged a broker, packaged his financials up for another potential buyer, and was ready to move quickly. We got a crash course in business valuations with help from him, his broker, and some of our investors who had deep M&A experience.
You're not buying a car…
When you buy a business for the first time, even if you've managed other companies in some capacity, the acquisition process is completely foreign. Buying a company is NOT like buying a car or a house. Before Baton, understanding the value of a business was contingent on insider knowledge from brokers, investment bankers, and others involved in similar transactions.
When you go to sell your car, you slap a price on it based on what you see on Kelly Blue Book, or you head to your local dealership, and they give you a number. To expand on the car metaphor, buying a business requires you to individually price out the tires, the body, the seats, the MPG, and the lifetime value of that car. Questions arise: what happens if you buy it and it turns out to be a lemon in 6 months? A year? Can the seller drive the same color car in your neighborhood right after he sells it, making you look like you copied your neighbor?! We don't consider any of these things when buying other assets, but these have to be thought through when buying or selling a company.
The acquisition process is a great way to really understand how a business operates, and I learned an incredible amount during that first transaction. It felt like a crash course in investment banking on a small scale. We had a rough idea of what these types of businesses sell for, but having a tool like Baton to gut-check our valuations would have been incredibly helpful.
The fun starts when you get the keys
I've launched countless startups, going from 0 to 1, but walking into a humming business is a different challenge. You're dealing with real customers rather than trying to convince people your idea, your business, is valuable. You have to ensure they feel great about the transition, ideally quickly convincing them that you're going to provide an even better product or service than the prior owners. You have to do the same thing with staff. Our rule of thumb is to give everyone something free on day one: employees get a small pay bump, no matter what. We couple that with telling them that the expectations will change and things will be a bit different.
We do the same with customers, giving away a free day of daycare/boarding to ensure they know we are here to make their lives better. Things will change, but we're going to do everything we can to provide an even better level of service than they're used to. Fast forward six months, and we doubled revenue. We smashed our projections, partially due to lots of Covid puppies, but hopefully in large part due to the changes we'd made. Maybe we should do this again? So, we started looking for another acquisition.