SMALL BUSINESS OWNERS
Get trusted help to sell your business, save on broker's fees
Baton connects you to the trusted data and team you need to list and sell on your own best terms. Whether you're ready to exit or just testing the waters, we're here for you.
Save up to 60% on broker fees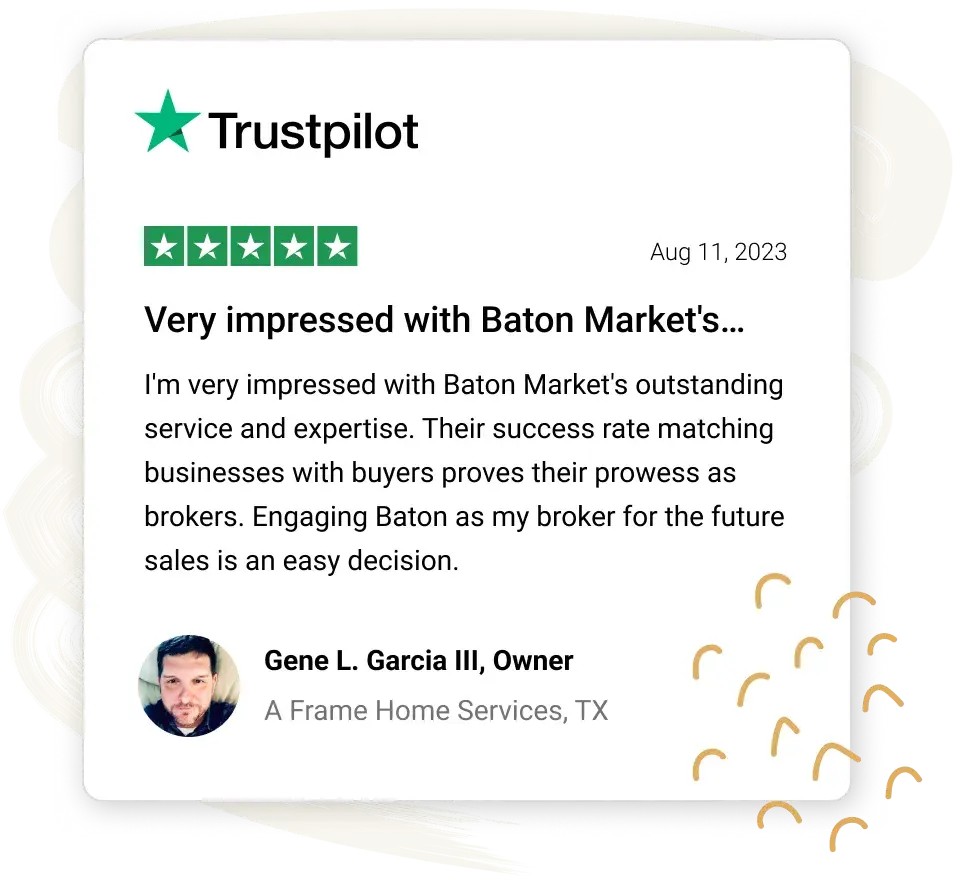 Find someone you trust to take over your business, with experts who care.
Own every step of the selling process.
Own your data
It starts with a free business valuation
Claim your business, then take a quiz (<10min) and link your accounting software to learn what you're worth, validated by actual data.
Get Started
Own your timeline
List with confidence
Based on your data and goals, you may want to sell your business right away.
Passively receive inquiries from verified buyer leads.
Respond when there's synergy.
Or, explore ways to boost your valuation before you list.
Own your Take-Home
Save up to 60% on broker fees
If you decide to sell with Baton, we can broker the deal for 1/3 the cost of a traditional broker.
The size of our business and partner network means we can save you money — part of our mission.
Meet the team putting you first
how do we make money?
Your win is our win. The rest is on us.
We collect a below-market fee when we sell your business — with flexible payment options available to make it work for you. Your valuation, expert insights, and partner referrals are free — as we believe they should be. "Sell my business, with care."
build your team
For a smoother small business sale
Brokers

Sell with us, or access our list of vetted partners who can work the deal so you can focus on business and life.

M&A/Lawyers

Tap an M&A advisor or lawyer who can review sell-side and buy-side documents from due diligence to exchange of funds.

Tax Advisors

Find a trusted resource who can help you prepare for all tax liabilities that come with selling your business.
tap into our buyer network
Buyer-seller reach and quality
We're building the largest nationwide, data-powered small business marketplace on earth with a collective buying power of $3 billion. We've screened buyers "under the hood" so you can skip steps and focus on the napkin math.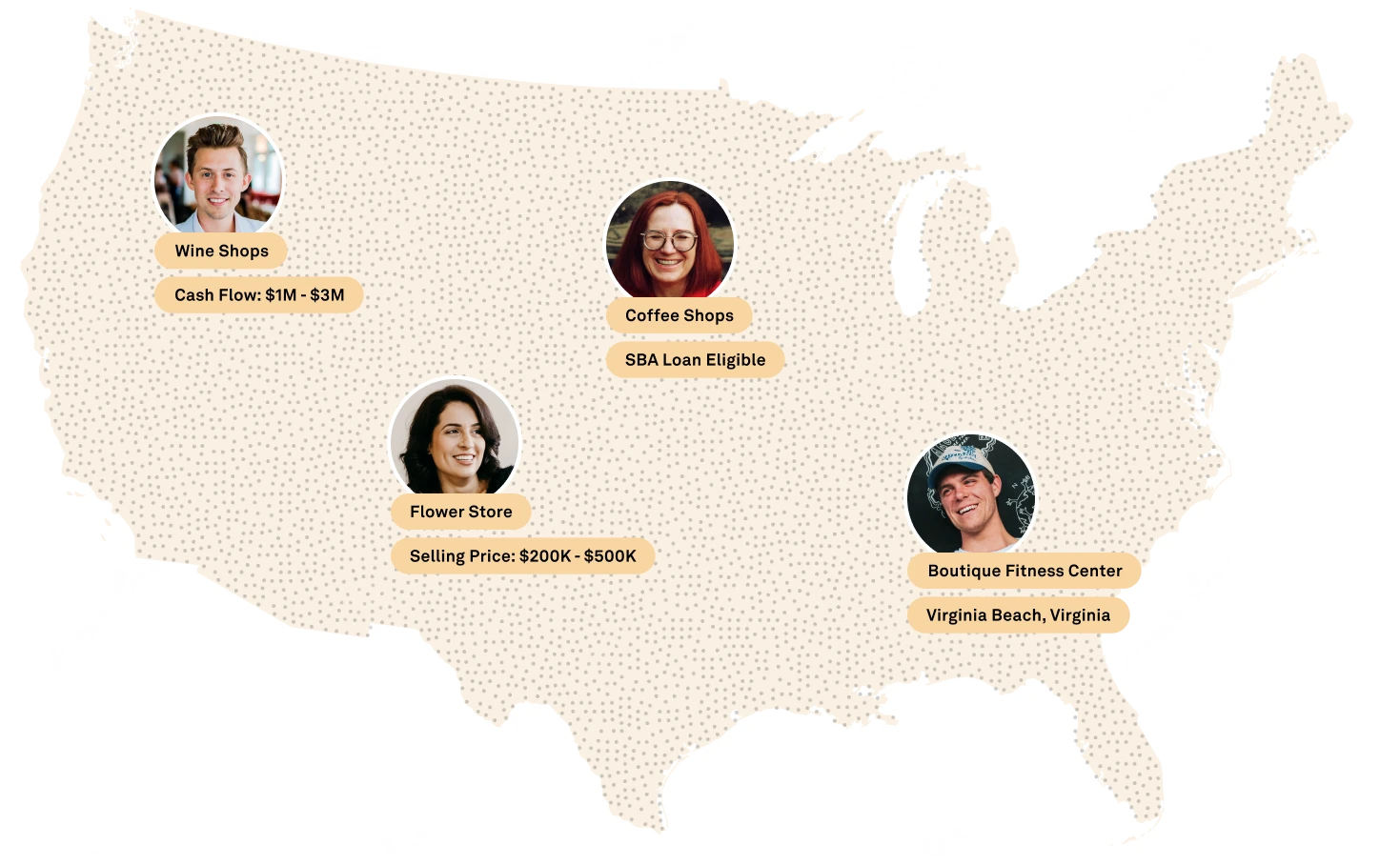 Just testing the waters?
Get rare insights with your valuation
Know your place in the market

Leverage a comps snapshot to see how you stack up to your peers, and plan accordingly.

Decide your "what now"

See where your business is shining, where it needs work, and how to find the best help.

Be ready when the time is right

Gain access to ongoing benchmark data so you can always sell from a place of strength.