Selling my business online: How to use Baton to prepare and sell.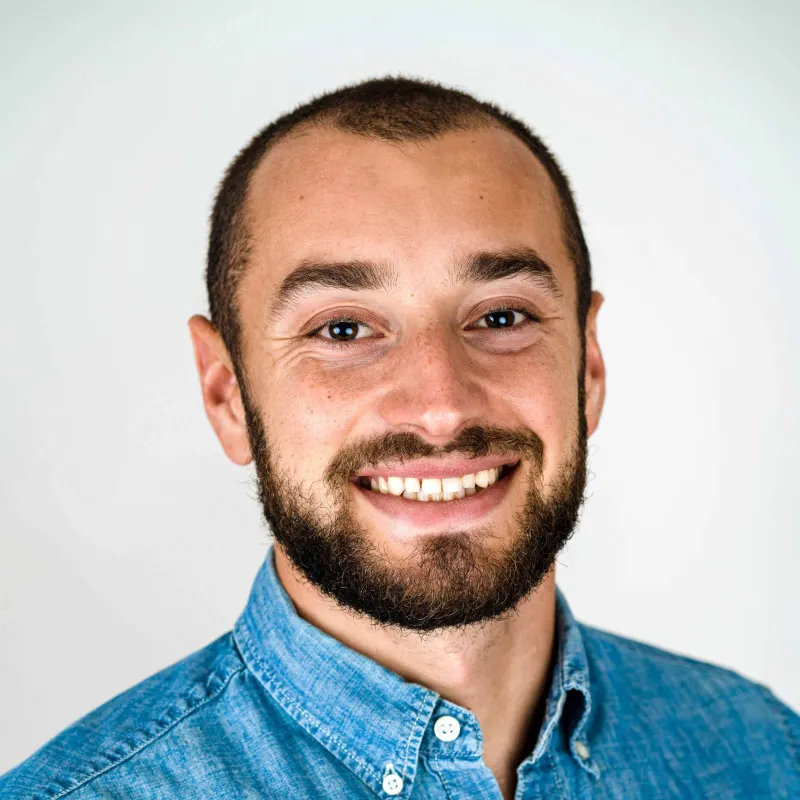 Dylan Gans
March 13, 2023 ⋅ 19 min read
We looked out at the landscape of online marketplaces for small businesses and thought that small business owners deserved something better. Creating a dignified, modern site to enable the most important transaction of a business owner's life was a main driver behind starting Baton. We put this guide together to talk about what it's like and what you can expect as you look to use online marketplaces to help sell your business.
So you've officially decided to sell your business, and your journey of finding the right buyer has begun. It's understandable that this process may seem daunting or downright overwhelming. After all, whether you have an online store or a brick-and-mortar shop, the process of finding a buyer for your business can begin to feel like a second job. From business listings to setting up conversations with potential buyers and even the transfer process, you need someone in your corner throughout this process.  
While you don't need to navigate the process of selling your business alone, the number of online resources and professional partners can feel overwhelming and some of them are simply not as good as others. So where do you find the best support to sell your business?
If you're wondering, 'where can I sell my business online for free?' We're here to help. The sales process is something we've become quite familiar with at Baton, which is why we're uniquely situated to help you make a sale in an expeditious, easy-to-manage manner. Our team is available to walk you through the process of selling your existing business — and even help you purchase a new one if you're interested in doing so.
This guide is meant to bring you through the process of using Baton to prepare and ultimately sell your business online. No matter how familiar you are with online marketplaces where buyers have the opportunity to connect with you to purchase your company, you're in the right place and we're here to answer your questions about how to sell your business efficiently.
In this guide, we'll discuss the preparation process, share tips on how to know when to sell, and talk about using Baton to support you in your journey as you consider selling your business.
How to Prepare to Sell Your Business Online
Once you decide that you're going to move ahead with selling your business online, it's time to get prepared so when the right buyer surfaces, you are ready to go. There are a few things to keep in mind to be successful with your sale.
The first thing – organization is key. That means using the resources that you have available to ensure that everything is easily accessible to get a potential buyer up to speed and comfortable with making such a big purchase. It may be simple, but folders are a great way to keep everything sorted out, and those folders should be shareable so you can turn access over to the new owner once your business sells.
Establish Systems — The Benefits of Creating SOP's.
The first thing that you should do when you are preparing to sell your business digitally is establish systems. These are also sometimes referred to as standard operating procedures, or SOPs. There is a myriad of benefits associated with creating robust standard operating procedures, and you'll quickly learn why.
What is a Standard Operating Procedure (or SOP)?
An SOP outlines the processes, standards, and policies necessary for your organization to experience success.
When a buyer purchases your established business, they're doing so because they recognize the value of what you have built and the way that you've been doing things has worked. The new owner may modify your procedures, but having everything outlined eloquently is invaluable — especially during those first few months when they're just starting to familiarize themselves with the business operations.
For instance, if you routinely send your email subscribers a coupon for their birthday, you should communicate that in a list that outlines your standard operating procedures. This will help the new owner of your business to continue building something that's cohesive to the brand identity you've already established.
Documenting everything you can to help facilitate an easy transition for the new owner of your business should be a major benefit — from how often you communicate with your customers to your net profit and beyond. Furthermore, standard operating procedures help outline how to make the product or service consistent. If your business has garnered a reputation, it's because the products or services you've delivered have routinely been excellent. If you do not document them with an SOP, you run the risk that your product will become inconsistent, and consequently, the brand reputation will suffer.
Ultimately, creating documentation around how the business runs will enable you to spend less time hand-holding the new business owner so you can get started on the next phase of your life.
At Baton, we recommend that you go through this exercise even if you aren't planning to sell in the short-term future. SOP documentation is helpful for new hires that come on board as well as gives you the opportunity to identify ways to optimize the business.
How Do You Create Standard Operating Procedures for Your Business?
We recognize that creating standard operating procedures takes a lot of work and most business owners have questions about how to create them.  Below, we have outlined some suggestions for ways that you can do so effectively and have partners to support you here as well.
Ask yourself why you're writing it
If you're reading this article, it's likely because you're considering selling your business, and that's why you're writing down your Standard operating procedures.
But really: ask yourself why you are writing each step. By getting clear about your intentions, and why what you're recording is invaluable to the new owner, you can create a more robust, comprehensive SOP.
Keep your audience in mind
Your buyer does not yet know the intricacies of your business. They don't know its history, who your customer base is, or how you built it to be what it is today. Therefore, you'll have to educate them on all of that. Write for the audience that is reading it. Or, record for the audience that's watching it — whichever you choose, be cognizant of the fact that the person has limited knowledge of your business.
Use what you already have
If you have a pre-existing document that outlines the processes you (and any employees you may have) use to keep everything running smoothly, this is an excellent place to start. You can build upon what you've already outlined and add valuable details to create a document that's helpful for the new owner.
Consider using visual cues
If something is difficult to explain in writing, you may consider filming a video to explain or using images to accompany the process. This will help reduce any confusion for the buyer. This is, of course, a significant time investment but could make the transition period much smoother.
Consider different formats
Do you want to make a step-by-step guide that outlines everything? What about using a hierarchical format instead? Better yet, would a flow chart work the most seamlessly for what your business does? Consider which format would work best for your specific organization. If you're unsure, you could try several to decide which works best, or you could offer a hybrid.
Ask team members for their input
If you have a team of employees you work with, and you're writing an SOP that describes their primary role, it's invaluable to have their input in what you create. This is their day-to-day responsibility that you're documenting – which is exactly why it's necessary you reach out to them to see if there's anything you need to know to get it perfectly right.
Establishing systems is especially important if you are deciding to sell an online business because you might not get as much face-to-face time with the new owner. You'll have to ensure that the documentation you've created for them to use after you pass the company along helps them understand what to do to continue making it a success.
Finances — Be Prepared With Your Numbers
It is extremely important that you get your books in order, know your numbers, and create a compelling argument as to why someone would be interested in purchasing your business. The goal should be to present financial information to potential buyers that is easy to understand and digestible.
Having unorganized spreadsheets of financial data could hurt you in the sales process and result in getting a lower price for the business. Your buyers will likely want to see a robust financial system in place and be able to understand how you got to your numbers.
While you should aim to be organized and have streamlined documents, you also want to be able to show all of your financial information. If you do not display enough financial information when talking to potential buyers, they may think that you're not on top of it – or that you have something to hide. Either suspicion can dock your credibility, and good buyers may lose interest in working with you. Therefore, it's best to be transparent.
Another thing that you should keep in mind when you are putting together the financials for your business is that people likely want to see a separation between your business and personal accounts.
Additionally, an informed buyer will likely want proof of revenue to accurately assess how valuable your business is. Furthermore, there is a lineup of questions that you should anticipate them asking. Some common ones you may hear as you attempt to sell your business:
What is your gross margin?

What is your average net monthly profit?

What is your net monthly revenue?

What's the cost of the goods sold?

What is your business's overhead?

How much money do you spend on customer acquisition, on average?

What are your net profit margins?
The reason that many potential buyers ask these questions is that they're trying to get a feel for how much it costs to maintain your business. From a buyers' standpoint, these are invaluable questions because they'll be able to sniff out anything that doesn't seem like the right investment for them. And these key metrics will enable them to do so.
You'll want to offer your buyers everything they need to know about your business's financial situation. Think of it from their point of view: a missing expense report or a cost that wasn't disclosed could be cause for concern.
Additionally, if someone buys your business and there's any debt associated with it, they may be inheriting that depending on the structure of the sale. That's why it's critical to accurately disclose your company's financial situation and buyers will not want to glaze over any details. Furthermore, you should make note of when you pay your expenses, and how recently you have.
Your prospects may also be curious about the type of relationship you have with your vendors or suppliers. If you routinely make payments on time, then you likely have positive relationships with your vendors. If you don't have the best relationship with your suppliers, potential buyers may decide to find new suppliers after the sale goes through. On the other hand, if you have a strong relationship with them, this will help make for an easy transition – which can be more appealing to your buyers.
Having your books in order is not only good for the buyer, it's just good practice. Whether you go on to start another business or simply need to refer to records sometime in the future, keeping neat books makes everything easily accessible. Again, you will also be able to identify any inefficiencies in your business.
The idea of outsiders poking around your books likely sounds quite daunting since it's typically quite personal. Unfortunately, to ensure you get the most value out of your business, showing buyers your financial information is key.
Baton is here to help – if we see that your books aren't in order after running a valuation, we may suggest connecting to a bookkeeping or accounting partner. Additionally, a good business broker may be able to assure that your books are in a good place to present to buyers.
How to Determine the Right Time to List Your Business for Sale Online?
It can be tricky to determine the right time to list your business for sale online. Once you've established your standard operating procedures and have your finances in order, you're well on your way, but you probably still have questions/concerns.
If you're unsure if it's the right time to sell your business, here are some indications that it might be time to sell:
Your business is doing well.

Your finances indicate upward movement.

You have a stable team.

Demand for your product is high.

You feel that you can't maintain it anymore.

It feels like time to explore a new opportunity.
Of course, it's important to pay attention to any external factors that indicate it could be the right time to sell, but your gut knows best. If you feel that you can't maintain the business anymore it's likely the right time to move on.
There are several broader, personal questions you can ask yourself if you're thinking about selling:
Is the value of my business increasing or decreasing?

Would selling my business help me achieve my long-term goals?

Do I need to sell my business to achieve my financial goals?

Will selling my business be a cure for burnout?
Once you've pondered these questions, and determined you do want to move forward with selling, let's discuss why it may be a good idea to sell when your business is thriving. Overall, you're likely to get a better price for business when things are going well and there are signs of the business continuing to grow. If you have a great team in place, your revenue is growing year-over-year, and demand for your product is high – the business will likely be more attractive to potential buyers as they believe that they can continue to reap the benefits of a growing business. On the other hand, if you think your business is about to grow tremendously, you may want to stick around to prove that out before selling the business.
Of course, there are internal factors as well that are worth exploring. If you feel that you cannot maintain the business anymore, it's likely time to sell. Whether that's because you're reevaluating being a business owner or because your current business doesn't feel like the right fit for you anymore – if your gut is telling you it's time to part ways, listen to it. Your intuition knows best. If you feel that maintaining the business is weighing on your mental or physical health, it is time to sell.
Alternatively, you may feel that you would prefer to explore new opportunities instead of honing in on this one. Or, you could be getting ready to retire. Whatever the case may be, there are a lot of different 'ideal times' to say goodbye to your business and ultimately, deciding to sell is a personal decision. The good news is that regardless of when you decide to sell, Baton is here to help streamline the process.
How Can I Sell My Business Quickly?
Getting through the sales process quickly can be desirable. Ultimately, if you can generate demand for the business, you'll be able to control the pace a bit more. That being said, you still want to provide any buyer with plenty of time to conduct due diligence. If you are too aggressive with the timeline, the buyer may walk away. An average due diligence period can be between 45-180 days depending on the complexity of the deal.
All that prep work described above, like creating standard operating procedures for your business and getting your finances straightened out should lead to a much faster sales process. As the buyer won't have to spend tons of time collecting and verifying information.
How do I Sell My Business Privately?
People usually prefer to sell their businesses privately for a variety of reasons. Perhaps you're concerned your employees will get anxious as a result, or that customers could leave. You can combat both of these issues by executing the sale privately.
If you're considering selling your business privately, there are a few things that you should know. Instead of advertising your business for sale with people you know, you can instead list it on a marketplace where people can browse businesses and look into purchasing your company. This means that the chance that someone that you know will buy your business is significantly reduced.
Working with a broker may also help you keep your sale private as a good broker will have a network of potential buyers to connect you with. They will also know the types of listings on marketplaces that can obscure any revealing information while still generating demand. Baton can match you with qualified brokers.
Additionally, Baton makes selling your business privately simple because we provide you with a list of qualified buyers instead of broadcasting your sale.
If you want to sell your business privately, you may also consider working with a company that will provide you with discrete business valuation estimates. This will help you understand and maximize your business value without disclosing anything to anyone that you know personally. Furthermore, a company that completes this process, like Baton, will provide you with valuable counsel and serve as an unbiased third party to help you walk through the process.
How to Use Baton to Prepare and Sell Your Business Online
We built Baton to create a trustworthy place to support the growth and sale of your business.
First, Baton crunches the numbers for you, so you don't have to. When you join Baton, you will be provided a free, data-backed business valuation estimate. In addition, Baton will supply you with comprehensive, personalized advice that aims to help you maximize your company's value before you sell it.
You won't only use Baton when you're selling your business — you can actually use it throughout the span of your business's life to track your valuation over time. You'll also learn more about how your business is doing in comparison to competitors in key areas like the cost of goods sold, employee costs, growth, and more.
Baton also provides you with a network of vetted partners to help grow your business (like digital marketers) or to sell your business (like business brokers).
When you're ready to sell, Baton will show you a list of buyers that are interested in businesses within your criteria, and then you can decide if you want to connect with them or not. You can view buyers and stay anonymous for as long as you want.
What is the Best Site to Sell a Business?
When looking to sell your business, you have options. If you're weighing your options in the online marketplace, you've come to the right place.
When considering where to list your business online, consider Baton. At Baton, we believe in providing business owners with the data that empowers them to make fact-driven decisions – with free access to our platform and free business valuations. We're also equipped to support owners with multiple partners and are happy to work with businesses at any stage – even if you're not looking to sell just yet. Additionally, Baton will connect you with vetted brokers that can support drumming up demand from any online marketplace. But don't just take our word for it, here's how Baton compares to some of the other online marketplaces for selling your business.
Baton vs Flippa
Flippa is an online marketplace where you can sell your business, but it lacks the same personalization that makes Baton stand out. While we're invested in your business' success from the moment you sign up, Flippa's interest only begins when you're selling.
Baton vs Acquire.com (formerly MicroAcquire)
Acquire.com is specifically centered around the world of startups, which means that if your business is not considered a startup, you're not going to be able to work with Acquire.com. At Baton, we support a variety of small business owners — we don't only work with startups.
Baton vs The Website Flip Brokerage
Whereas Acquire.com is focused on startups, The Website Flip Brokerage centers itself around content websites. Therefore, if you're not selling a content website, you should look elsewhere to find a buyer for your business.
Baton vs Motion Investments
With Motion Investments, you'll only have the opportunity to sell an online shop, not a brick-and-mortar store. With Baton, we're prepared to simplify the process with data-driven business valuations, whether your business takes place in a physical store or online.
Baton vs Empire Flippers
Empire Flippers is specifically designed to sell established businesses, so if your business is still in its infancy, you may find that Empire Flippers is not the right option for you.
Baton vs IndieMaker
IndieMaker allows people to purchase SaaS businesses, internet businesses, and social media accounts specifically. Once again, if your business is not in one of those industries, IndieMaker won't be able to help you.
Baton vs Investors Club
Up next we have Investors Club. This is a members-only website that gives business owners the opportunity to sell. However, we believe that accessibility is essential — and that all business owners should have the same ability to find a qualified new owner for their company. That's why Baton is open for anyone to join.
Baton vs BizBuySell
Lastly, let's compare Baton to BizBuySell. The reality is that BizBuySell is too large to offer the sort of personalized, informed advice that a company like Baton can. We want to help your business because we know your business. BizBuySell presumes you are ready to buy or sell.
Conclusion
Now that we dove into the world of selling your business online, hopefully, you feel just a bit better about the whole process. Baton is here to help with free valuations, assistance with growing your business, a partner network, and more. Discover the whole host of features Baton offers business owners today.