Should I use a broker to sell my business? A review of the pros and cons.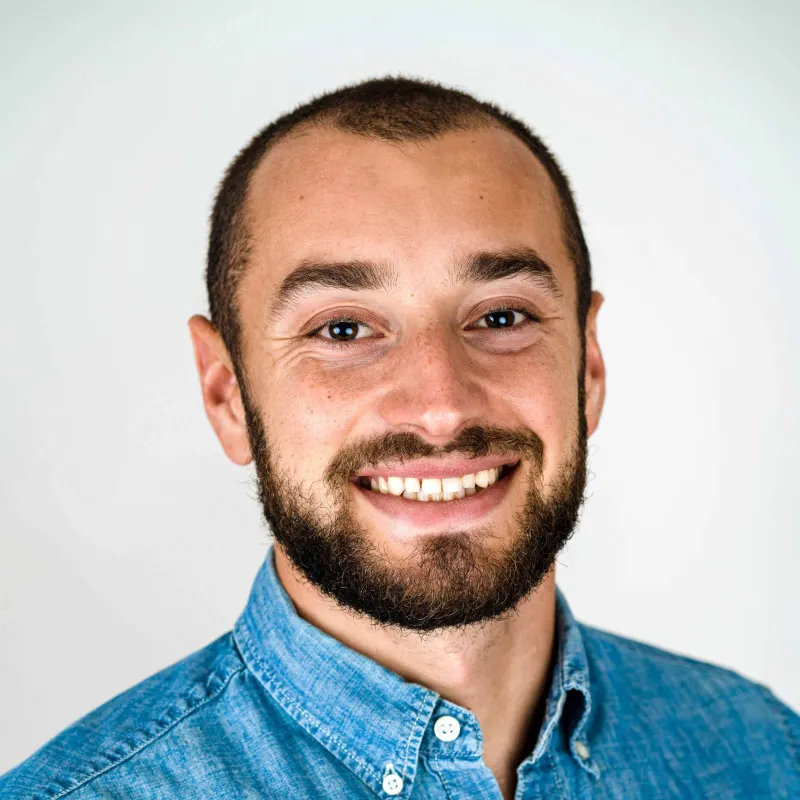 Dylan Gans
March 13, 2023 ⋅ 11 min read
Over the past year, I've talked to a lot of owners who have struggled with the decision of whether or not to work with a broker. And if they are committed to working with a broker, they wonder how they can save on fees. That inspired us to write this guide for business owners that are considering using a broker to sell their business.
Maybe you're looking for a change, planning to retire, or need some extra cash. There are infinite reasons to want to sell your small business, but the goal is often the same: To sell your business as quickly as possible, for as much money as possible.
However, selling a small business can be a long, complex, and even expensive process. It can take an average of 6-9 months to sell a business, and many don't end up selling. You also have a lot on the line — 80-90% of business owners' net worth is tied up in their business.
One key question you may be asking yourself before starting the process is if you should hire a broker or go at it alone. While the answer depends a lot on your personal situation, this guide will walk you through the pros and cons of whether you should use a business broker.
Who are business brokers?
Before we get into the benefits and drawbacks of using a business broker, let's break down who a business broker is and what they actually do.
Basically, a business broker's main role is to help you sell your business at the right price. They provide support and various services for the seller, including:
Helping you gather financial information and documents

Helping you understand the valuation of your business

Marketing your small business and finding a buyer

Assisting in contract negotiations and handling all buyer inquiries

Managing the due diligence process for you

Facilitating the closing process

Handling any outstanding issues that may come up throughout the process
Different business brokers have varying fee structures. Typically fees include valuation fees, marketing fees, monthly retainers, and commission.
Most business brokers will charge a success fee, typically between 5%-15% of the total sale price. Others will also charge upfront fees and monthly retainers. As you may expect, brokers who charge high commissions are usually more motivated to close the deal to get their share of the money.
Why you should use a business broker
Business-selling expertise
Your expertise is in running a business, a good, professional business broker's expertise is in selling it. Every business sale process is unique, and most business brokers have a proven track record of evaluating and selling businesses across different industries and markets.
Some business brokers specialize in specific industries — and have subject-area knowledge of industry-specific legal structures, and operations. Preferably, they should have some experience selling a small business like your own or can take the time to familiarize themselves with your specific niche.
Over one-third of states in the US require a business broker to be licensed, which adds an additional layer of certification and expertise to their work. Other accreditations business brokers may have include:
Certified Business Intermediary (CBI)

Merger and Acquisitions Master Intermediary (M&AMI)

Certified Mergers and Acquisitions Professional (CMAP)
While typically not required, these extra credentials can show a broker's dedication to their job.
Access to professional marketing
Good business brokers will help you create an appealing marketing strategy to reach buyers, working to paint your small business in the most optimal light. The more buyers you have competing to buy your business, the higher the purchase price you can get.
Business brokers often have access to a pool of prospective buyers and can more easily get your business in front of the right person. They utilize a number of tools, including listing websites, to market your small business to targeted buyers. Some business brokers source buyers through listings, while others will tap their networks or approach buyers in person.
Ability to create competition and find real qualified buyers
For many owners, your business is your livelihood. You deserve a fair price for your business — but if you price your small business too high, you won't attract buyers and may not be able to sell at all.
Business valuations can often be an opaque process for small business owners, one that involves many variables, including the business's assets and seller discretionary earnings (SDEs), and these factors vary depending on the business's industry and operations. Business brokers can help you accurately evaluate and price your business, using pricing strategies that ensure you get the best price based on your business' value and one that appeals to potential buyers.
In some cases, business brokers may be able to increase the value of your small business before the sale by suggesting improvements. They'll also typically have greater knowledge of what's happening in the overall market, through market research, and can help forecast trends so you can optimize the timing of your sale.
Business brokers can vet prospective buyers and separate the serious buyers from the ones wasting your time, screening out anyone who's just "looking around" or not within your price range. Business brokers can also help keep the sale confidential and have potential buyers sign non-disclosure agreements.
Understanding tax implications
A business sale typically triggers capital gains tax — and the way you choose to structure your business can have a major impact on how much of the profit goes to you. The right business broker is knowledgeable about the tax implications of buying a business and stays abreast of any changes in the tax code. A good broker will find the best way to structure your small business for the lowest tax liability.
They'll also help you go through your tax returns and pull the relevant documents needed to execute a successful sale.
Making the process more efficient
Brokers will help you pull together the correct documents and keep you organized. They'll handle any additional information requests, saving you time and relieving stress.
Business brokers can also help with outreach and sourcing and can help you assemble a high-quality team as quickly as possible. They'll use their connections and third-party relationships to make the entire process smoother. For example, many business brokers will know which Small Business Administration banks are lending, and can connect you with experienced attorneys, bankers, and accountants that can help facilitate a successful sale, saving you the time of shopping around to find the right person.
Expertise in negotiation
Selling a business is something that may only happen once in your lifetime — so it's only natural you're an expert negotiator when it comes to business sales. Also, stress and personal emotions can often influence your behavior or cloud your judgment.  
Instead of wasting time and energy haggling for the best purchase price, a business broker can step in and handle the negotiation process. They also have access to recent sales histories in your industry, to help determine an unbiased assessment of your business.
Brokers can facilitate any negotiations and do background research on any buyers to ensure you're getting the best deal.
Saving you time
Running a business is a full-time job — and many owners don't have the bandwidth to create listings, field inquiries, and negotiate with potential buyers, let alone pull together all the documentation and paperwork needed to complete the sale, alongside their day-to-day operations.
Business brokers help your sale through the due diligence process, which involves the buyer requesting documents, data, and other information to review for potential liabilities or roadblocks to completing the transaction. A business broker will help pull together all of the documentation you need for an effective sale, including financial records and statements. They'll field any last-minute requests and follow-ups, saving you the headache and time.
Using a business broker gives you the freedom to focus on what's important: running your business.
Why you might not want to use a business broker
While there are many benefits of using a business broker, there are a few reasons why hiring one may not be for you. Here are a few situations why you may not want to use a business broker to sell your small business.
If you choose to not work with a business broker, you can still partner with other experienced professionals like lawyers and accountants that can support the sale of your business.
You have first-hand experience selling businesses
Maybe this isn't your rodeo, and you're confident in your ability to go at it alone. You'll definitely save money and the effort of finding a business broker by going through the process on your own. Hiring a broker will wind up just being another cost to pay, one that eats into your hard-earned sale profits.
You're selling your business to a family member or employee
A large part of a business broker's job is finding the right buyer. If you already have a buyer in mind, especially if it's a family member or employee and you have an agreed-upon price, it may be better to forgo using a broker.
It's important to keep in mind that you'll still be responsible for much of the leg work, including providing documentation, conducting due diligence, and handling any tax implications. However, a good lawyer may be able to help here as well.
Established relationships with professional advisors that sell businesses
Another job of a business broker is to connect you with other professionals, like attorneys or accountants. If you already have established relationships in your professional network, or are working with other professional advisors that have experience selling businesses, you may not need to pay for the expertise of a business broker.  
You want to avoid broker fees
Brokers are paid by commission, which makes broker fees pretty much unavoidable when using one. These commission fees can often run quite high. For example, if you sold your business for $500,000 and your broker took 10%, you'd wind up paying $50,000 alone in broker fees.
For some owners, that cost isn't enough to justify using a broker, and it's worth it to take the time to sell your business yourself, saving you thousands of dollars in the process.
Misaligned incentives
Some brokers are more focused on selling your business as fast as possible than selling it for the right price. Others just simply have different priorities than you when it comes to the successful sale of your business. If you're in a specialized industry, you may also struggle to find a broker that understands the market as well as you do.
Having the right information is essential when it comes to selling a business, so a broker who doesn't have full knowledge can hinder your sale and potentially lower your price.
You don't want to lose control of the process
Not all business brokers are created equal, and the right one can be hard to find. It can take weeks to find the right broker, or you may be forced to settle for a less-than-ideal candidate.
Some business brokers will work relentlessly to get you the deal you're looking for, while others will simply waste your time and money. Settling for an imperfect business broker can potentially hurt the successful sale of your business or just lead to a generally unsavory process. Most business broker relationships last the entire length of the sale – which will be months, maybe even over a year – so you'll want to make sure you enjoy working with the business broker you hire.
At the very least, it means you should do your own diligence vetting all brokers to find the right one.
How Baton Can Help
One way to manage the sale of your small business yourself is through Baton. We work with a network of small business and finance experts, in order to provide business owners with valuations, recommendations, and vetted partners — no matter where you are in your business journey.
Baton provides business owners with a free, data-backed business valuation estimate, along with personalized feedback to help enhance the value of a small business before a sale. Track your business' value over time and build a business sale plan of action using our tools. What's more, we have a network of vetted partners and in-house Transaction Advisors to help grow or sell your business. We give transparent information about various partners, ultimately giving power back to small business owners.
Our principle is to never charge owners for our recommendations – we make money from referrals when an owner connects to one of our partners. As we said before — your business is oftentimes your entire life, so you'll want to make sure it's in good hands. Find out what your business is worth and get access to our vetted partner network by getting started today.