When do I sell my business? How to determine the right time.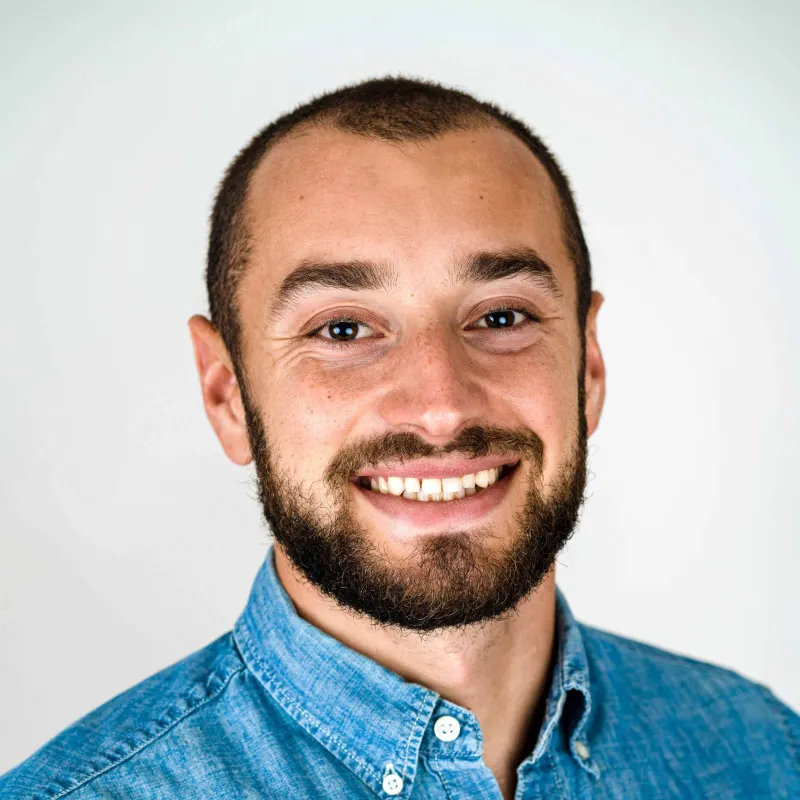 Dylan Gans
March 15, 2023 ⋅ 12 min read
I've talked to many owners who are considering selling their businesses, and the first question a lot of them will ask me is, "When is the right time to sell?" Many owners spend so much time managing their businesses that they don't always consider or create a solid exit strategy.
There are a number of factors that go into the decision of selling your business, both business and personal, which makes it difficult to perfectly time your business sale. But selling at the wrong time can either lead to no sale or selling at a discounted price.
There is some strategy and general guidance in determining if it's a good idea to sell your business and when the right time may be. This guide will walk you through some key considerations when determining the right time to sell your business.
How do you know When It's Time to Sell Your Business?
Typically, understanding when to sell your own company comes down to both personal reasons and market factors. It's important to understand your own personal situation, your future goals, and your reasons for wanting to sell. But there also may be larger industry trends at play, which could help you get a good understanding of when you should sell your business and how long it could take you to sell (and for what price).
The internal reasons that go into deciding to sell your business likely fall into three categories: You want money, you're ready (or maybe need) to go in a different direction, or the business isn't producing enough profit.
Keep in mind that the right market conditions can be almost impossible to predict — so when it comes to something as important as selling your business, there may never be a truly perfect time.
Why did you start a business?
Most owners start their business based on a dream or to fill in a need in their community — and if that's no longer the case, maybe it's a good time to move on to something else. Many businesses are their owner's livelihood, and it can be difficult to go through the sale process when a lot of emotions are involved. Some owners create businesses with the intent of selling them down the road, using the cash to start a new venture. Other owners may have inherited the business from a parent and are ready for something new.
Asking yourself why you started your business in the first place can help you decide if it's time for you to move on.
Are you still passionate about your own company?
Running a business is more than a full-time job, and takes a lot of time and effort, and if your heart isn't in it, maybe that's a signal that it's a good time to sell. Maybe you want a fresh start and are ready to try something new, or you feel like you've achieved everything you wanted to in your business.
Do you have a succession plan or exit strategy?
Many small business owners lack succession plans for their businesses — it's important to figure out your options before you sell a business to make the best-informed decision for yourself and your family. Consider your financial stability and how your business sale will impact that, factoring in things like cash flow, debt, other and future sources of income, and potential long-term expenses.
Talking to retired business owners or owners who have sold their businesses can help you get an idea of what the process is like and what you should consider before going through the process yourself.
Is your company ready to sell?
Your business may be your life's work — and while there may never be a perfect time to part ways, there are some steps you can take to make sure your business is ready to sell for the best price possible.
Many prospective buyers will look to see if your company has a steady history of growth and profit — for example, producing a steady stream of income, getting significant amounts of return customers, or has secured long-term business. The better your business is going, the more interest you'll likely have, and the higher your likelihood that you'll sell quickly.
Organization plays a huge role in preparing your company to sell — that means getting all your financial documents together, making sure your accounting books are accurate and up to date, and valuing your business. Not only will this help ensure the selling process goes more smoothly, but it better prepares you, as the business owner, to make a cleaner break from your business. Baton can help streamline and simplify this process, assisting you with a free data-driven valuation, finding the right buyer for your business, and representing you all the way through the sale.
Certain market factors affect business sales. Take a look at your industry and see if there are other businesses that have recently been bought or acquired recently. A high volume of comparable business sales can signal favorable market conditions. It can also give you an idea of how you can get for your business. It can be difficult to access market comparables, which is why Baton provides a detailed comparative analysis as a part of the valuation process.
How to evaluate a company's performance
Accurately evaluating your business is key to driving a solid sale — you want to make sure you're getting the right price, and the buyer doesn't want to feel cheated. This is where a business valuation comes in.
Generally, businesses are sold for between one to five times their cash flow. Financial buyers will evaluate how much of the profit your business generates, buying it under the assumption it will continue that growth. Other ways to evaluate how much your business is worth include adding up your company's assets, or basing the value off of annual revenue.
There are a few ways to evaluate your company's performance. One is through comparing your company's results against the benchmarks you set, the other is using financial indicators to evaluate your company and comparing it to other companies in your industry.
Baton can help you make sense of your performance and provide a valuation that helps you determine the right time to sell. We provide business owners with a free, data-backed business valuation estimate, along with personalized feedback to help enhance your small business' value before you sell. You can track your business' value over time and build a business sale plan of action using our tools. What's more, we provide personalized support through the sales process, for less than a typical broker.
Should you use a broker?
Using a business broker is similar to using a real estate agent to sell your home. Business brokers can help you sell your business — they provide support and guidance throughout the process, including helping you get your documents together, value your business, market it for the right price, and find a potential buyer.
One of the key benefits of using a broker is helping you sell your business as quickly and efficiently as possible. They manage the selling process from start to finish and can help create a market for your business, including screening potential buyers and drumming up new prospects.
If you're looking to sell your current business quickly, using a broker may help streamline the process and make it more efficient overall. Brokers can create listings, field inquiries, and pull together documentation, saving you stress and time.
The main reason not to use a business broker is the cost and effort it takes to find the right one. Most business brokers will charge a fee, typically 5%-15% of the total sale price. It may also take a while to find a broker with the right incentives and timeline as you, especially if your business is in a specialized industry — and the last thing you want is to push back the timing of your sale because your broker is inexperienced or incompetent.
Baton has a network of vetted brokers to help prepare your business for a successful sale, and our in-house Acquisition Advisors have decades of experience supporting small business owners in a wide variety of industries.
Finding the right buyer
If you decide not to use a business broker, there are a few other ways to find a strategic buyer for your business. One of the easiest is via an online listing website or online marketplace. You can create an ad for your business and buyers will search for it using factors like location, industry, or price. Online listing sites are much more affordable than using a broker, typically costing around $50 a month. There are also free local listings on websites like Craigslist.
You can also network to find a buyer, by talking to friends and family or attending local trade shows. Another easy way to sell your business is to a business partner or employee. If you already have a prospective buyer in mind, like a family member, it typically makes the entire selling process much easier and faster. In addition, Baton has a network of buyers that owners can view and get connected to.
What is the average time to sell a business?
Keep in mind that the time it takes varies – selling a business can be a long and complex process. It can take an average of 6-9 months to sell a business, and many may not end up selling. There are some factors that may affect the time it takes, including how well you market your business, the popularity of the industry your business is in, and the price you're listing it for.
To give a high-level overview of the selling process, business sellers spend a few weeks getting their financial statements together, including determining a price. Then, they'll have to advertise their business and find a buyer — this is typically the longest part of the process. Before a deal is reached, the owner and buyer will have to evaluate the information and negotiate. Once the business sale is agreed on, it takes a couple of months to close, in which the buyer does due diligence on the sale, confirms they have the financing, and prepares the closing documents.
How do you sell a profitable business quickly?
There are a few ways to improve the efficiency of the business sale process and sell your business more quickly. The longest step of the process is typically due diligence — where the buyer wants to confirm you and your business can back up the numbers. The larger your company, the longer this process typically takes.
The fastest way to move through the diligence phase and sell quickly is to prepare as much as possible. Before you sell, make sure all of your accounting records are up to date and compliant — including financial records, tax returns, contracts, and agreements. The same goes for business operations documents — you want to clearly demonstrate you run your company well on a daily basis.
As we said before, hiring a business broker or using a management team, including tax professionals and legal professionals, can help streamline the process and help you through the due diligence process. They can also help you develop a marketing plan, which can be an arduous process for owners who don't have the time.
Is it better to sell or close a business?
Not every business goes as planned — and some, unfortunately, fail. Even if your business is struggling financially, you should at least try to begin the sale process and you can start on Baton. With selling, you'll be able to recoup some of your business losses and pay back your creditors, if you owe money. However, you do need to be able to find a buyer for it, something many businesses aren't able to do.
Closing your business can be a difficult choice, but if you don't have a profitable business and can't find a buyer in an adequate amount of time, it may be the best decision for you. Business owners can typically reach settlements with their lenders to pay back any debts that they owe.
What do you do after selling your business?
First off — congrats! You just passed a major life milestone. Just like you need a plan to sell, you should have a plan of what to do after you sell. Research has found that 26% of small business owners who sell their business have no idea what they plan to do after the sale, and 40% of those individuals regret not creating a more robust plan.
After selling, you should first work with a tax professional to understand the financial implications of selling. You'll want to shield the proceeds from tax consequences and stock market risks, structuring the money in a diversified portfolio that can last you into the next phase of your life.
Outside of the financial aspect, you'll also want to prepare emotionally for this next phase of your life. Whether it's retirement, another business venture, or some needed time off, you should have some idea of how you want to spend your newfound freedom.
Conclusion
In most cases, there won't ever be a perfect time to sell. Instead, figure out the criteria you'd need in order to sell your business, and then look for a good time that fits in with your time horizon and goals.
Wherever you are in your journey, Baton wants to support you. Even if you aren't considering selling at all and simply want access to partners to help you think about how to organize your business around some of these ideas – you're in the right place. Get started with Baton today.